Perspectives: Freddie Mercury Saved My Life with Alfie Boe(10.00pm UTV) sees the young opera singer marvel at the untutored power of Mercury's voice; Imagine… Rio 50° - Carry on CaRIOca (11.30pm BBC One) looks at Rio's bright allure, but also its trauma and ignominy; The Sunday Game Live, at 3.15pm, on RTÉ Two sees Tyrone meet Down in the Ulster Senior Football Championship.
Perspectives: Freddie Mercury Saved My Life with Alfie Boe
10.00pm UTV
Opera singer Alfie Boe argues that Freddie Mercury's genius comes from the very lack of formal musical training that Alfie found himself kicking against in the opera world. He performs Barcelona - which Freddie only performed live twice - meets people who knew the singer as a teenager. The singer visits Barcelona to talk to famous soprano Montserrat Caballe, and discusses Queen's stunning Live Aid performance with Bob Gedolf. He also meets family members and talks to Queen's Brian May.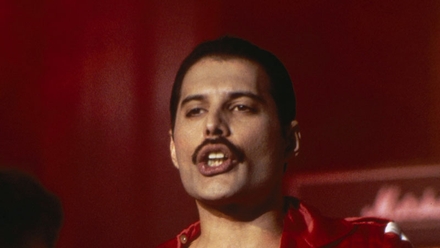 The Sunday Game Live
3.15pm, RTÉ Two
Michael Lyster presents live coverage from Omagh of the Tyrone versus Down encounter in the Ulster Senior Football Championship. Michael is joined by Colm O'Rourke, Joe Brolly and Tomás Ó Sé. Throw-in is at 4.00.pm. See also The Sunday Game at 9.30m, as Des Cahill is joined by Ciaran Whelan and Kevin McStay for highlights and analysis of the weekend's football action. Featured games include Tyrone v Down, Wicklow v Loais, Carlow v Westmeath, Roscommon v Leitrim and Longford v Offaly. As for related GAA programmes today, see also Laochra Gael at 6.25pm on TG4.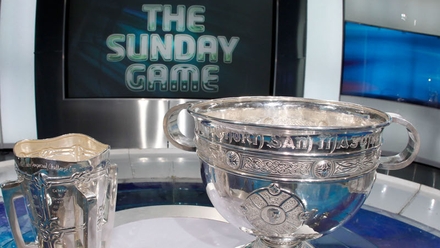 Imagine… Rio 50 degrees - Carry on CaRIOca
11.30pm BBC One
The British Academy Television Awards at 8.00pm will presumably draw a bigger crowd of telly fans on BBC One, but on the same channel much later tonight a real treat is in the offing. In advance of the FIFA World Cup this summer and the Olympic Games in 2016, much-acclaimed filmmaker Julien Temple takes an exhilarating look at Rio de Janeiro, in its bright and dark sides. Since the 1980's Rio has endured an ongoing fight between the police and the drug lords of the favelas. The country is still emerging from the legacy of a brutal military dictatorship and, riven by widespread corruption, it remains one of the most divided cities on earth. Flowing from its roots and rhythms in Samba, the music of Rio has influenced these tumultuous social and cultural changes. Imagine…presents a mesmerising portrait of a city at a time of unprecedented transformation. The iconic statue of Christ the Reddemer, which overlooks Rio, is pictured below.