We're Dublin 8, Beijing and New York-bound tonight.
The Zoo, RTÉ One, 7:00pm
It's episode six, and in the week in which Dublin Zoo announced the birth of a baby giraffe, on screen we catch up with two other new arrivals. They're the latest additions to the Pygmy Marmoset habitat, so expect plenty of cute-but-indignant pouting. Also tonight, the team members are worried when one of the Ostrich flock starts limping, and it's time to say goodbye to an Abyssinian Ground Hornbill who's heading off for a new life in Russia.
Des Bishop Breaking China, RTÉ One 10:15pm

What sounded like a head scratch of a show before he packed his bags has turned out to be a highlight of Thursday telly, with the man himself once again striking gold with the subject matter. Tonight, Des' deadline for doing a gig in a new language looms and, in his bid to start a stand-up scene, he teams up with a Beijing comedy troupe. The man just doesn't know when to quit - wonder if he's ever thought about making a show on running an ultramarathon?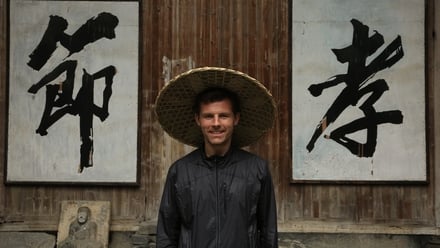 Dog Day Afternoon, RTÉ One 12:15am

We leave the best 'til last - and latest. Al Pacino and his late, great Godfather co-star John Cazale unleash the magic in the much-missed Sidney Lumet's 1975 masterpiece. Based on real events and opening with a glorious Elton John track (Amoreena), it tells the story of Sonny and Sal, two criminally inept bank robbers with the most unusual of motives. Nominated for six Oscars and winning Best Original Screenplay, this is one of the must-sees of American cinema's golden era. So set the science television to record it and lose yourself later in its humour and heartbreak.

Sonny: Is there any special country you wanna go to?
Sal: Wyoming.
Sonny: Sal, Wyoming's not a country.