Masterchef Ireland: The Final is at 8.30pm on RTÉ One and features an-all female line up of three contestants - see tomorrow night also; The first of the Eurovision Song Contest Semi-Finals is at 8.00pm RTÉ Two, but fans must wait until Thursday for the second semi-final and Kasey Smith singing for Ireland; Later Live… With Jools Holland (10.00pm BBC Two) features the Afghan Whigs, Aloe Blacc and Little Dragon.
Masterchef Ireland: The Final, 8.30pm RTÉ One
Three cooks have made it to the final, but only one can be crowned the winner. The three finalists - Diana Dodog, Niamh Mannion and Edel Lynch - enter the kitchen for one last time with the task of cooking a three-course meal for the judges. See also tomorrow night Wednesday, May 7, at 8.30pm for more mouth-watering nail-biting stuff. The three finalists have cooked different dishes and now it is time to present to Nick and Dylan and one of them will be crowned MasterChef Ireland 2014. It's been good, slickly edited, charmingly produced – with a certain "good cop bad cop vibe" about Nick and Dylan, no? Below.. when there were ten - the final ten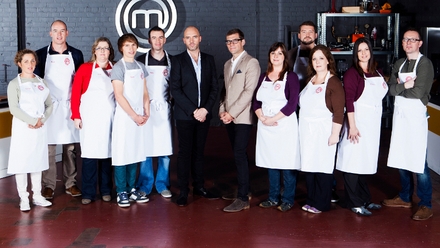 Eurovision Song Contest Semi-Finals, 8.00pm RTÉ Two
Live from Copenhagen, artists from 16 countries sing for a place in the Grand Final on Saturday, in the 59th annual contest, following Emmelie de Forest's win last year with the song Only Teardrops. This will be the third time that Denmark will host the contest, the last time being in 2001. The Eurovision this year is hosted by Pilou Asbæk, known to viewers as Kasper Juul in Danish political drama series Borgen; musician Nikolaj Koppel and former X-Factor Denmark host Lise Rønne. Television commentary is by the inimitable Marty Whelan. Note: Irish fans must wait until Thursday night, to see Kasey Smith(pictured below) as she represents Ireland. She will be ninth in order of fifteen acts in the second semi-final, and the very best of luck to her.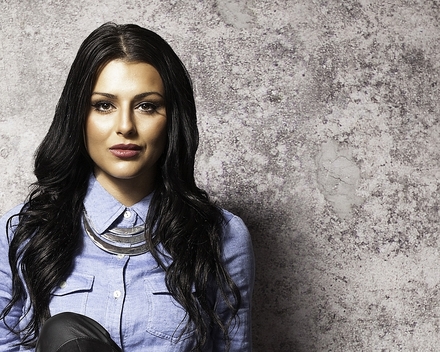 Later Live… With Jools Holland, 10.00pm BBC Two
Jools will be joined in the studio this week by Aloe Blacc. The chart-topping, dollar-needing soulster - now you know him, eh? - will sing from his latest album, Lift Your Spirit. London-based The Horrors will play tracks from their fourth album, Luminous. Greg Dulli and the Afghan Whigs, who reformed after a 12-year break in 2012. They are back in the fray with a new album, Do To The Beast. Swedish quartet Little Dragon will play songs from their latest record, Nabuma Rubberband, which they claim is inspired by 'Janet Jackson slow jams'. (Search me, nothing to with Foster & Allen anyway.)