It's the season finale on Law & Order: UK (9pm, UTV), there's a whole lot of interpersonal stuff going down on Chicago Fire (8pm, Sky Living), while Chelsea face Atletico Madrid in the Champions League (7.30pm, RTÉ Two)
Law & Order: UK, 9.00pm, UTV
In this season finale, Ronnie and Joe have a new boss to contend with. DI Elisabeth Flynn (Sharon Small) is determined to put her stamp on the MIU, declaring her own personal crackdown on knife crime. Then the first case to come in under her rule is a stabbing. Under pressure from all sides, Ronnie and Joe struggle to gather enough evidence to charge the youth they believe to be responsible. An uncorroborated confession then leaves Ronnie's honesty in question.
Chicago Fire, 8.00pm, Sky Living
Mouch finds his hero status isn't gaining much traction on an internet dating site, prompting Mills and the guys to spice up his profile – with mixed results. Severide also goes the extra mile to help Dave address his drug addiction, although the helping hand isn't accepted willingly. Meanwhile, Dawson and Shay celebrate their rekindled friendship with a holiday to a cabin in the woods. Jones, on the other hand, considers cutting ties with her father after his blatant attempts to deny her career opportunities.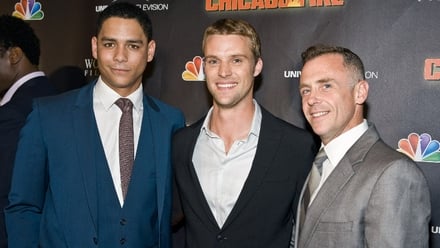 UEFA Champions League, 7.30pm, RTÉ Two
In the last of this week's semi-final second-leg games in the most-hyped football competition outside of the World Cup and the English Premier League, Chelsea host Atletico Madrid, with the tie nicely balanced after the first leg in Madrid finished scoreless. If you're looking for tons of tension and two very talented football teams, take a seat with Bill and the boys.