Former Tory and bewilderingly successful novelist Jeffrey Archer is on The Saturday Night Show, RTÉ One, 9.55pm; Irish model Nadia Forde tries to conquer Hollywood on TV3 at 4.25pm; and the true story of Cleopatra: The Film That Changed Hollywood, BBC4 at 9.00pm.
The Saturday Night Show, RTÉ One, 9.55pm
Curiously successful author and one-time Tory politician Jeffrey Archer talks to Brendan O'Connor about his new novel, Be Careful What You Wish For. Former professional footballer Kevin Kilbane will also be in studio to give his opinion on David Moyes. Also, on the couch are a Limerick couple, Janet and Eugene Bennis, who are following their four children to Australia. Plus, music from the Niall McCabe Band.
Nadia Goes to Hollywood, TV3, 4.25pm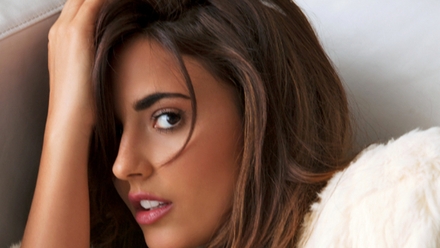 Fasten your seatbelts: It's gonna be a BPM night
Irish model Nadia Forde has just released her debut single BPM and tonight on TV3 a new three-part reality show about her attempts to break into the charmed world of Tinseltown begins. The 24-year-old clothes horse has been on da telly before with the deathless Celebrity Salon and in tonight's opening episode we see her arrive at the dream factory to record BPM in Paramount Studios while shooting a video with an award-winning director.
Cleopatra: The Film That Changed Hollywood, BBC4, 9.00pm
This two-hour documentary recounts the making of the Hollywood epic to top all epics - Cleopatra, starring Liz Taylor at her most alluring and Richard Burton at his most magnetic. Twentieth Century Fox's 1963 film has been called the most expensive film of all time, the biggest-ever flop and the film that nearly bankrupted a Hollywood studio, while the scandal of the on-set romance between its two stars caused a media storm. Featuring rare footage, the film's original uncut trailer and interviews with those involved. Perhaps the greatest scandal of all was that Rex Harrison was left off the original publicity posters prompting wags to ask, "Is Rexy not sexy?"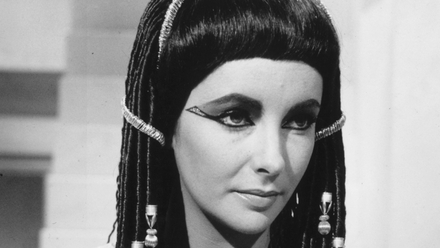 Cleopatra cominatcha
Alan Corr