A film worth watching once, another worth watching again and again and a troubling documentary are our selections for Friday night.
Watchmen
9:00pm, RTÉ Two
300 director Zack Snyder's 2009 take on the genre-revolutionising, rite-of-passage comic classic is a mixed bag, but it will make you want to read - or re-read - the source material. Beginning with the murder of costumed 'hero' The Comedian (a great opening sequence), Watchmen follows the efforts of his former colleagues to find out who was behind his demise. It looks and sounds stunning, the effects are superb and Snyder has put a good shape on a very complex story. But if you're expecting the emotional wallop and tension of, say, The Dark Knight you may well be disappointed. Still worth watching - just the once.
The Bourne Ultimatum
10:35pm, UTV
Now, here's one of those white-knuckle treats that causes the same amount of palpitations whether you are watching for the first or fifth time. Picking up directly where 2004's The Bourne Supremacy left off, The Bourne Ultimatum begins with amnesiac assassin Jason Bourne (Matt Damon) hiding out from Russian police and troubled by ever more vivid flashbacks. In his bid to find out just who he is, and what happened to him, he travels to Paris, London, Madrid, Tangier and New York - trying to avoid killers at every turn and crossing paths once again with CIA Deputy Director Pam Landy (Joan Allen) and his former CIA contact Nicky Parsons (Julia Stiles). With its incredible fight and chase scenes (cars, motorbikes, on foot - each as brilliant as the next) and superb suspense, The Bourne Ultimatum will leave you hoping against hope that Damon and director Paul Greengrass will someday reunite for another adventure.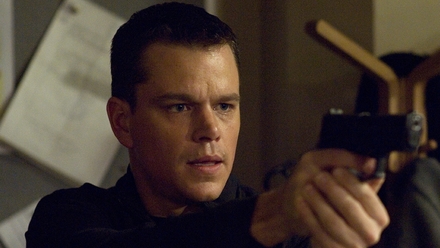 Unreported World
7:30pm, Channel 4
This week the excellent documentary series looks at the lives of Thai children who take part in big-draw kickboxing fights out of economic necessity. The risks to their safety are huge, but so too is the gambling on the fights - entire villages bet on their local hero. Reporter Mary-Ann Ochota meets 11-year old Nat Thanarak, one of the best child boxers in Northern Thailand, as he prepares for the biggest fight of his career to date against Nong Em, a 12-year-old champion from another province.