Chelsea face Atlético Madrid on TV3/UTV, Later Live… with Jools Holland (BBC Two) features Joan As Policewoman, Neil Finn and Paolo Nutini. And it's the final episode in Living the Wildlife on RTÉ One, which explores wood ants and mini-beasts.
Atlético Madrid v Chelsea Live
7.30pm TV3/UTV
Chelsea face Atlético Madrid at Vicente Calderón stadium in the Spanish capital in the first leg of their UEFA Champions League Semi-Final. Jose Mourinho is looking to win the trophy for a third time with three different clubs. Atlético have been this season's surprise side and have already knocked out both AC Milan and Barcelona en route to the last four. Tommy Martin introduces the action, with analysis from Neil Lennon and Kevin Kilbane. Commentary from Owen Coyle and Trevor Welch.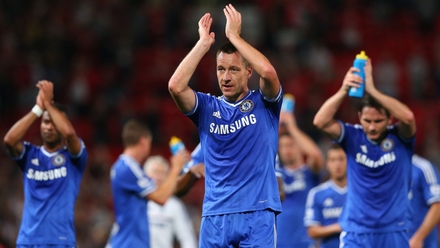 Later Live… with Jools Holland
10.00pm BBC Two
Jools will be joined in the studio this week by Paolo Nutini, returning to perform tracks from his new album after a five-year break since the release of his multi-platinum Sunny Side Up album. Brighton's Ben Thatcher and Mike Kerr aka Royal Blood make their Later debut ahead of a summer of supporting Arctic Monkeys. New York-based singer-songwriter Joan Wasser, better known as Joan As Policewoman, will be performing songs from her critically acclaimed album The Classic. Also, Neil Finn plays selections from his new Dizzy Heights album and Brooklyn five-piece Lucius will be making their UK TV debut.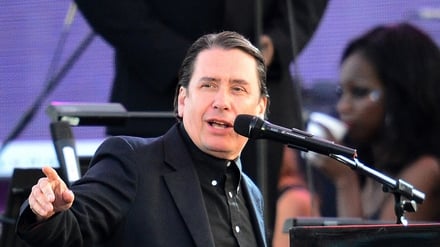 Living the Wildlife: Wood Ants and Mini-Beasts
7.00pm RTÉ One
In this final programme, Colin Stafford-Johnson explores the fascinating biodiversity of Tipperary woods. With Professor John Breen from the University of Limerick as guide (pictured with the presenter), Colin learns about woodlice, centipedes, earthworms, slugs, spiders and beetles, as they battle to survive life on the forest floor. What appears to be a heap of earth and sticks at the foot of an old tree trunk is actually a vibrant nest of over 100,000 wood ants, serving queen and colony. Switching to a specialised macro lens, Colin closes in on footage of these industrious workers as they navigate their way across the forest floor using patterns of polarised light and shadows cast by neighbouring trees. While he does get bitten, he is lucky not to have formic acid squirted in his face, a favourite weapon of these aggressive little creatures.