The impressive murder-mystery Undeniable comes to a close on UTV (9pm), US comedy Brooklyn 99 continues to provide plenty of Monday night mischief (9pm, RTÉ Two), while things look grim for Theon on Game of Thrones (9pm, Sky Atlantic).
Undeniable, 9.00pm, UTV
The problem with two-parters such as this is that they can very easily go unnoticed. Plus, if you miss the first one there's not much point watching the second. Anyway, this is the final part of Chris Lang's superb murder-mystery drama starring Peter Firth and Claire Goose. It sees Jane Phillips (Goose) – who's still looking for closure 23 years after her mother's murder – and she's still convinced that Andrew Rawlins (Firth) murdered her and is determined to see him punished.
Brooklyn 99, 9.00pm, RTE Two
Like Lee Mack's Not Going Out, this is the odd combination of a flimsy show that's very funny. And while it's basically a cop comedy platform for Andy Samberg, the real jewel in the casting crown is Andre Brougher playing straight-faced Captain Ray Holt. Tonight, Peralta (Samberg) begins to have second thoughts about putting Jeffords back in the field in a dangerous undercover assignment, and Rosa and Amy try to help Gina after she gets robbed.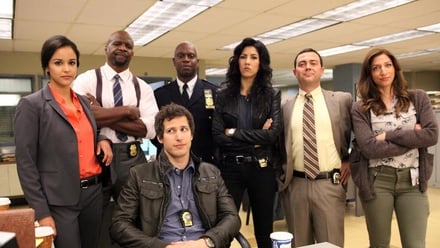 Game of Thrones, 9.00pm, Sky Atlantic
There is never a dull moment in King's Landing and, while Tyrion lends a hand to Jamie, Joffrey and his blushing bride-to-be Margaery host a breakfast. But three proves to be a crowd at Dragonstone when Stannis loses his patience with Davos, and the future continues to look rather grim for Theon as Ramsay finds a purpose for his pet. Then, making our way north of the Wall, Bran grows confident in his sense of direction.