Other Voices features The Frames' musician Colm Mac Con Iomaire and illustrious others performing tonight,(10.30pm RTÉ Two); there is early Inspector Morse on the Endeavour series on UTV, at 8.00pm; also, live coverage as the 78th Masters from Augusta, Georgia draws to a close at 6.30pm BBC Two.
Other Voices 10.30pm RTÉ Two
This week's third edition (in the programme's incredible twelfth series) features George Ezra, The Amazing Snakeheads (pictured) Colm Mac Con Iomaire and Agnes Obel. "There is truly remarkable music in Ireland just now", notes executive producer Philip King. "The Gloaming reached No1 and are acclaimed worldwide," he says, referring to the traditional Irish supergroup who already graced the programme. "Hozier and Walking On Cars are engaged with major labels and publishers, Rosie Carney is a voice of the future. To capture and transmit brilliant new music from this island to the world, to have that music endorsed and mentored by some of the most exciting artists who come to Derry and Dingle is at the heart of what Other Voices is about."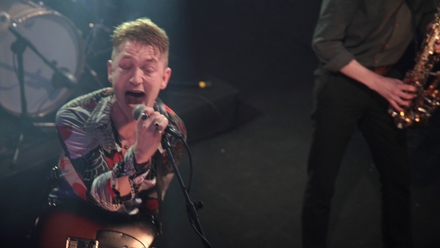 Endeavour UTV 8.00pm
This is the third episode in this compelling detective series (based apparently on Inspector Morse's early career.) November 1966. Oxford's dreaming spires darken as Bonfire Night beckons. A housewife, Mrs Vivienne Haldane, found choked to death in her own home marks the third strangling in a month, setting Oxford City Police on edge. Though the victims bear little relation to one another beyond the superficial, DC Endeavour Morse discovers that the three victims are married women, all of whom have been found without their wedding rings.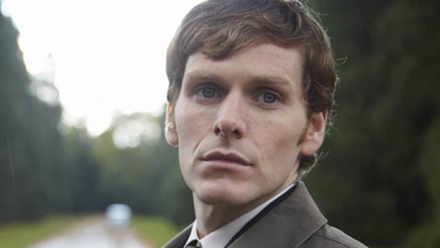 Live Golf: The Masters 2014 6.30pm BBC Two
Hazel Irvine presents live coverage as the 78th Masters from the world famous Augusta National course, Georgia. Twelve months ago, Australia's Adam Scott (pictured below) overcame his 2012 demons to claim the green jacket for the first time in a play-off with 2009 champion Angel Cabrera. In so doing he became the first Australian to claim the Masters title. Scott held his nerve to shoot a final round 69, while many of his rivals faltered. He holed a 15-foot birdie putt to see off Cabrera at the second extra hole in fading light, securing his maiden major title in dramatic circumstances. Commentary from Peter Alliss, Ken Brown, Andrew Cotter and Paul Azinger. Rishi Persad provides reports from around the course.