A new wildlife series called Monkey Planet (9pm, BBC One) explores the amazing world of primates, US drama Chicago Fire continues on Sky Living (8pm), and there's a documentary about British spy Kim Philby on BBC Two at 9pm.
Monkey Planet, 9pm, BBC One
Presented by zoologist Dr George McGavin, this series explores the amazing world of primates and reveals just what makes our animal family so special. In this opening episode, McGavin gets up close and personal with Siswi, an orang-utan who uses soap. He strips off to experience the numbing cold of the Japanese Alps, and heads 100m underground to a secluded monkey dormitory. Then there are baboons with a hunger for flamingo flesh and macaques with criminal minds.
Chicago Fire, 8pm, Sky Living
This very watchable fire-fighting drama continues as Kelly interrogates Vince – the man who threatened him during the blackout – but he's stopped in his tracks by Detective Lindsay, who tells him to let the professionals do their job. As hours turn into days and, with still no sign of his sister, the firefighter decides to take matters into his own hands. Meanwhile, Shay moonlights at Molly's and Dawson gets sporty in preparation for a fitness test at the Fire Academy.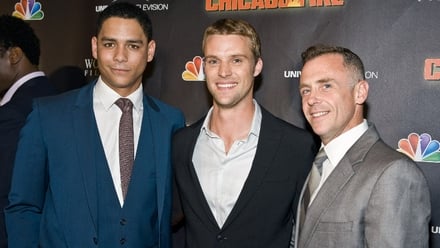 Kim Philby - His Most Intimate Betrayal, 9pm, BBC Two
He's one of the most famous double agents in history, but a quarter of a century after his death, Kim Philby has become a caricature: the gentleman master spy. The real Philby was a man of contradictions. He was charming and courteous, but he was also a fanatic and a ruthless killer, who deceived everyone around him. In this two-part series, bestselling author Ben Macintyre explores the man behind the myth and visits the locations where the action took place.