Nigella Lawson and Gary Barlow are guests on The Michael McIntyre Show at 11.05pm on BBC One; The Voice: Louder On Two, at 6.30pm on BBC Two features Zoe Ball with behind-the-scenes exclusive interviews. The Centre continues on RTÉ Two at 10.00pm.Burkha-wearing Gráinne's 360-degree veil proves an interesting photographic challenge
The Michael McIntyre Show, 11.05pm BBC One
In tonight's programme, Michael is joined by Gary Barlow, who talks about his forthcoming tour and new single. Bear Grylls recalls his latest adventures, to be revealed forthwith in his always thrilling TV shows. Most important of all, though, in terms of potential viewership, the McIntyre lad meets TV Nigella Lawson to talk about – blah blah - her "latest series of books." Will he/she leave it at that though? No doubt, the recent past chez Nigella will be breathing heavy around the presumably strict confines of their conversation.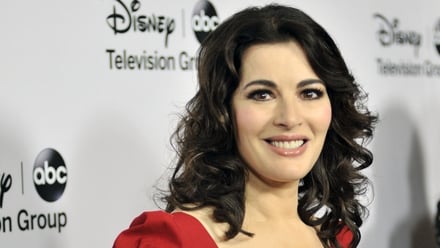 The Voice: Louder On Two, 6.30pm BBC Two
Zoe Ball has exclusive access behind-the-scenes at The Voice, with exclusive performances and interviews from The Voice UK finalists, coaches and presenters. Today, Zoe is joined on the sofa by the eliminated contestants from the semi-finals, who will be chatting to her about their experience and to give an exclusive acoustic performance.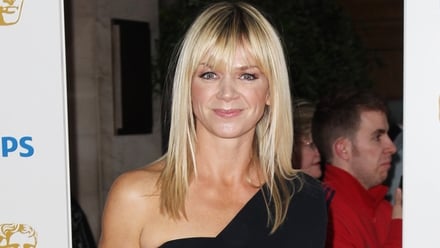 The Centre, 10.00pm RTÉ Two
The Centre is finally going on-line and as Teresa prepares to launch its' first website Nuala is in charge of taking photos for the 'Meet The Barty Army' Staff Biogs page. But Burkha-wearing Gráinne's 360-degree veil proves an interesting photographic challenge. Second instalment in the new RTÉ sit-com set in St Bartholomew's Community Centre in a grim Dublin housing estate once voted the third least desirable place to live in Ireland "after the puffin colony on Skelling rock and Carlow." The cast includes the inimitable Katherine Lynch, Yasmine Akram (Sherlock), Norma Sheehan (Moone Boy), Sue Collins from The Nualas and Gary Cooke from Apres Match.