Lou Reed, Lulu and Iggy discuss the genius of David Bowie on BBC Four; And and Dec's mini-mes meet Scarlett Johansson; and Brendan O'Connor gets comfy on the talkshow couch.
The Genius of David Bowie, BBC Four, 10.40pm
Lou Reed, Iggy Pop and Lulu (who memorably covered The Man Who Sold The World) discuss the impact Bowie had on their lives and careers. Iggy Pop struggled for recognition with The Stooges and even after Bowie produced their album Raw Power, they couldn't get arrested (for music anyway) but Bowie helped propel Iggy to success with his breakthrough solo album The Idiot. Unbelievably (not!), Reed had a pretty fractious relationship with the God-like Bowie in the 70s and it will be interesting to hear how much laughing Lou talks about that tonight.
Ant & Dec's Saturday Night Takeaway, TV3/ITV, 7.00pm
TV's cheekiest chappies keep scoring the shiny floor show coups and tonight the Guest Announcers are The Muppets. Whilst Little Ant & Dec meet Hollywood superstars Samual L Jackson and Scarlett Johansson. Christine Bleakley will be taking part in I'm A Celebrity, Get Out Of Me Ear and one lucky member of the studio audience will also be given the chance to play for the contents of the commercial breaks in Win the Ads. The ghost of Mr Blobby has been well and truly deflated.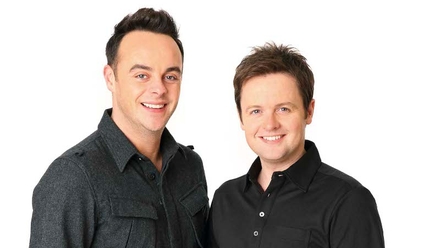 Ant & Dec
The Saturday Night Show, RTÉ One, 9.30pm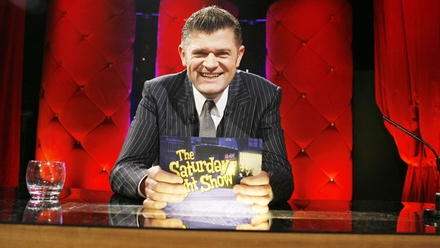 Brendan O'Connor: host with the most . . .
This week on The Saturday Night Show, Katherine Lynch and Jennifer Maguire will be joining Brendan O'Connor to chat about their brand new sit-com, The Centre, which starts on RTÉ Two on Monday, 24th March.
Also coming straight from Mountjoy Prison, Margaretta D'Arcy speaks exclusively to Brendan about her campaigning life and her time behind bars.
The 79-year-old Aosdána member, who is suffering from cancer and has arthritis, has just completed three months behind bars after being imprisoned in mid-January for refusing to sign a bail bond to uphold the law and keep away from unauthorised zones at Shannon airport.