It's the final episode of Line of Duty's second season (9.00pm, BBC Two), MasterChef Ireland (8.30pm, RTÉ One) sees another six contestants in the kitchen, while W1A, the follow-up to the award-winning comedy Twenty Twelve arrives on BBC Two (9.00pm).
Line of Duty, 9.00pm, BBC 2
This second season – with Keeley Hawes as the apparently framed DI Lindsay Denton - has been superb so here's hoping for a fitting finale and a feasible explanation of what the hell is going on here. AC-12's investigation exposes a vicious criminal gang run from within the police, aided by 'The Caddy', whose identity Cottan apparently uncovered thanks to the help of former colleague DC Morton. Dryden is charged with conspiracy to pervert the course of justice, vindicating Hastings' stance.
MasterChef Ireland, 8.30pm, RTÉ One
A foodie alternative to the Champions League, we're up to heat three and Nick and Dylan welcome the next set of cooks into the MasterChef kitchen. 25-year-old student Darina from Killarney hopes to show that she has a natural flair in the kitchen, while Irish Army man Liam only got married in France a few days before entering the kitchen. For mother of two Edel, entering the MasterChef kitchen is a dream come true. Kerri, Michael and Nessa are the three other contestants.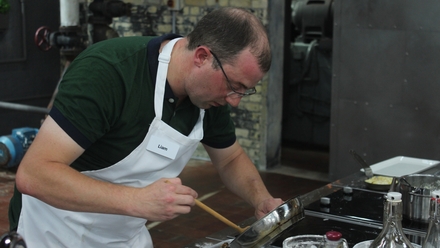 W1A, 10.00pm, BBC 2
This four-part mockumentary stars Hugh Bonnevill, Jessica Hynes and Sarah Parish and is the follow-up to Twenty Twelve, the BAFTA-winning comedy series by the BBC about the run-up to the London Olympics. Ian (Bonneville) Fletcher's first challenge on arriving at New Broadcasting House as he takes up his new job as Head of Values at the BBC, is to find somewhere to sit in a building aggressively over-designed around the dubious principle of not having a desk.