We round up the best of telly for tonight, Wednesday March 12. Tune in to the new series of Second Captains Live on RTÉ Two at 10.20pm, watch Astronauts: Living In Space, a fascinating documentary about living and working in space at 9pm on Channel 4 and catch up the last episode of darkly comic series Inside No 9 on BBC Two at 11.50pm.
Second Captains Live, RTÉ Two, 10.20pm
Second Captains Live is back with a bang for a new series on RTÉ Two with presenters Eoin McDevitt, Ken Early and Ciarán Murphy. The show fuses sport, entertainment and comedy and welcomes guest from inside and outside sport. Each week the Second Captains teams are joined by three of their favourite Irish sports stars to discuss the week's major stories, as well as an additional big interview with a top guest.
Astronauts: Living In Space, Channel 4 9pm
This fascinating documentary reveals what it's like to live and work in space for months at a time, through the eyes of three astronauts - Rick Mastracchio, Koichi Wakata, Mike Hopkins - and their families. The documentary shows how the astronauts approach day-to-day tasks like eating, sleeping and washing in microgravity. The programme also explores the psychological effects of being in space, and how NASA supports the crews and families during their missions.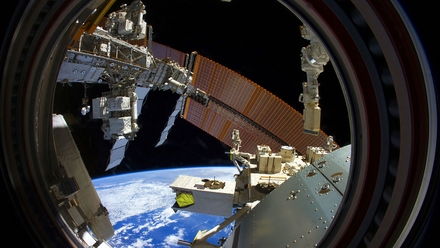 Inside No 9, 11.50pm BBC Two
An anthology of darkly comic tales from the minds of Steve Pemberton and Reece Shearsmith (The League Of Gentlemen, Psychoville). In tonight's episode, brother and sister Hector and Tabitha never go out and have to live in a carefully refrigerated Gothic mansion. But tonight they have an event so special that a babysitter is required. But Katy the babysitter is in for a bit of a shock...