Gabriel Byrne plays the pathologist Quirke who investigates sinister doings in fifties Dublin, 9.30pm, RTÉ One. Earlier at 8.30pm, At Your Service airs its final programme in the current series; David Attenborough wraps his 60 Years in the Wild series on RTÉ TWO at 8.30pm.
Quirke, 9.30pm RTÉ One
The Fifties-period Dublin-based crime drama continues, starring Gabriel Byrne (below) and Aisling Franciosi. Tonight's episode is entitled Silver Swan, based on the novel of that name by Benjamin Black aka John Banville, as indeed are all of these Quirke adventures. It is early 1957 and the Griffin family is reeling from those disturbing revelations from Boston. Quirke is drinking heavily, his half brother Mal and wife Sarah's marriage is on the rocks. Dimly-lit streets and classic cars, wood-lined and amber-lit pubs, balls of malt and a hell of a lot of cigarette smoking.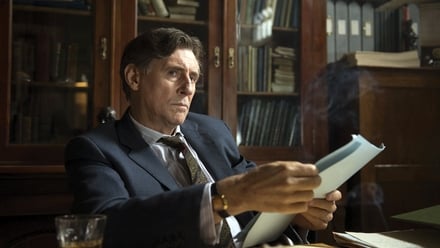 At Your Service, 8.30pm RTÉ One
Final episode in the current series, starring experienced hoteliers John and Francis Brennan dishing out advice. 28-year-old Patrick Treacy (pictured with the Brennan brothers) comes from a family of hoteliers. In fact, he has just taken over his first hotel, which he's bought out of receivership. With a half a million euro budget, Patrick must redecorate over 150 bedrooms, revamp his huge function room, update his restaurant and renovate his bar while staying open for business.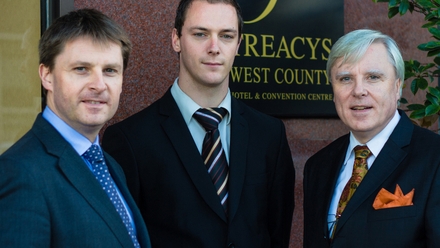 60 Years in the Wild: Our Fragile Planet, 8.30pm RTÉ Two
In the third and final programme in the 2012 BBC series, David Attenborough reflects on the dramatic impact that humankind has had on the natural world within his own lifetime. He tells of the changes he has seen, of the pioneering conservationists with whom he has worked. He explores the radical change in attitudes towards nature which has occured within the last six decades.