Richard Dreyfuss was honoured with a Volta Award by Irish director Jim Sheridan last night as part of the Jameson Dublin International Film Festival.
Dreyfuss attending the Jameson Cult Film Club screening of the 1975 original blockbuster, Jaws, directed by Steven Spielberg, in Dublin's Mansion House, accompanied by his wife Svetlana.
The audience was also treated to a post screening Q&A with the Oscar winning actor which was hosted by 2fm's Rick O'Shea.

Speaking about the Jaws legacy, Dreyfuss said: "The fact is, when I first saw the film, it scared the hell out of me. To this day, I won't walk off the beach into the water. I will however, scuba!"
Richard Dreyfuss with Jim Sheridan and Svetlana Dreyfuss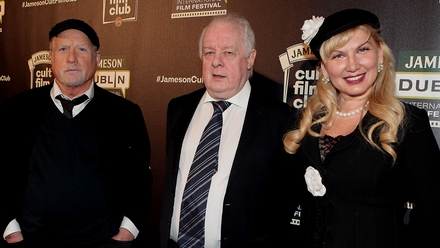 Svetlana and Richard Dreyfuss: