Sci-fi survival story Gravity won six awards at the BAFTAs in London on Sunday night, including Best British Film and Best Director for Alfonso Cuarón.
The film, which was shot at Pinewood and Shepperton Studios in the UK and co-produced by a British company, Heyday Films, also won the awards for Best Cinematography, Music, Sound and Visual Effects.
12 Years a Slave, which had been nominated for 10 awards, won Best Film and Best Actor for Chiwetel Ejiofor.
In the other acting categories, Cate Blanchett was named Best Actress for Blue Jasmine, Barkhad Abdi won Best Supporting Actor for Captain Phillips and Jennifer Lawrence won Best Supporting Actress for American Hustle.
Philomena, the true story of Irishwoman Philomena Lee's search for her long lost son, was honoured with the Best Adapted Screenplay award for writers Steve Coogan and Jeff Pope.
American Hustle director David O Russell and co-writer Eric Warren Singer shared the Best Original Screenplay award.
Frozen was named Best Animated Film, with The Great Beauty winning Best Foreign Film and The Act of Killing winning Best Documentary.
Writer-director Kieran Evans won the Outstanding Debut by a British Writer, Director or Producer award for his film Kelly + Victor, while We're the Millers star Will Poulter won the Rising Star award.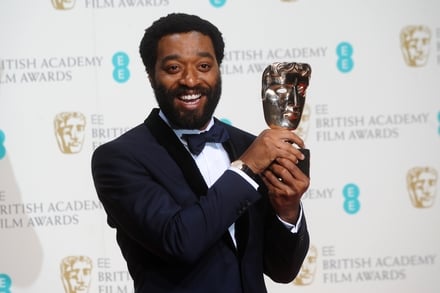 Chiwetel Ejiofor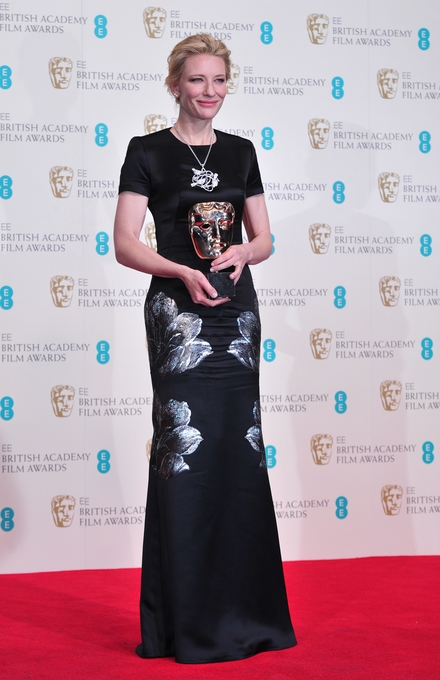 Cate Blanchett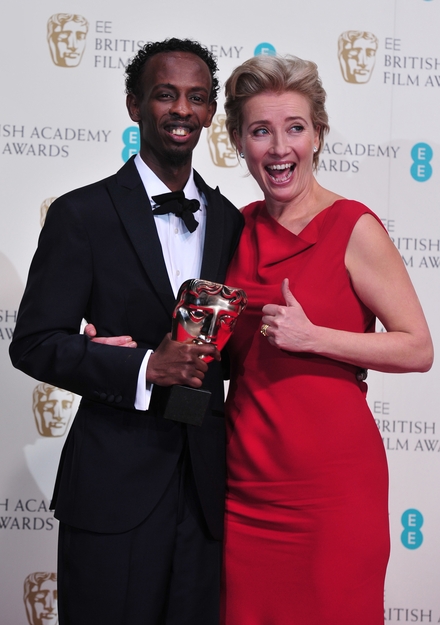 Barkhad Abdi and Emma Thompson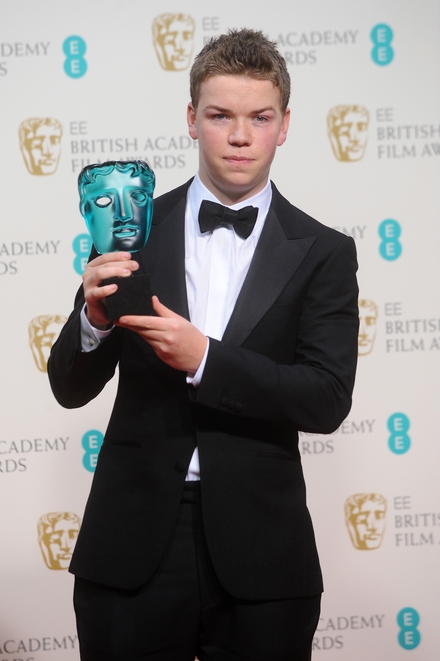 Will Poulter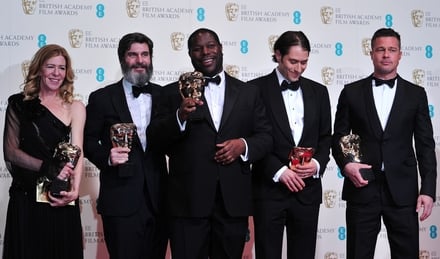 12 Years a Slave producers Dede Gardner, Jeremy Kleiner, Steve McQueen (also director), Anthony Katagas and Brad Pitt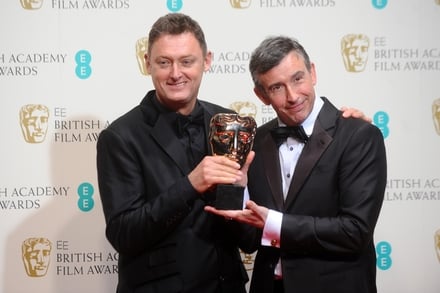 Jeff Pope and Steve Coogan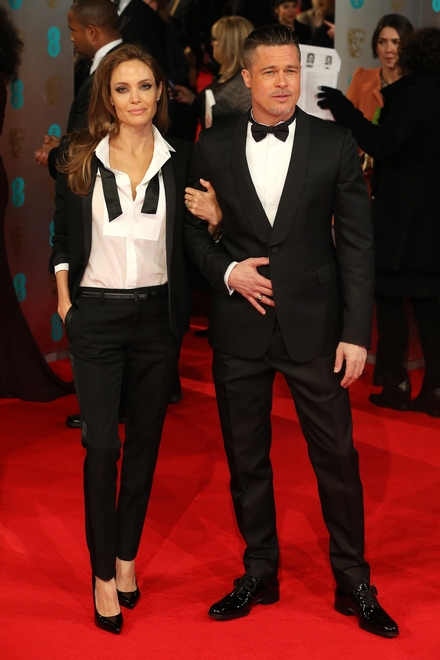 Angelina Jolie and Brad Pitt
The Winners:
Best Film
12 Years a Slave
Outstanding British Film
Gravity
Best Actor
Chiwetel Ejiofor - 12 Years a Slave
Best Actress
Cate Blanchett - Blue Jasmine
Best Supporting Actor
Barkhad Abdi - Captain Phillips
Best Supporting Actress
Jennifer Lawrence - American Hustle
Best Director
Alfonso Cuarón - Gravity
Best Adapted Screenplay
Philomena
Best Original Screenplay
American Hustle
Best Animated Film
Frozen
Best Documentary
The Act of Killing
Best Foreign Film
The Great Beauty
Cinematography
Gravity
Costume Design
The Great Gatsby
Editing
Rush
Make-up and Hair
American Hustle
Music
Gravity
Production Design
The Great Gatsby
Sound
Gravity
Visual Effects
Gravity
Short Animation
Sleeping with the Fishes
Short Film
Room 8
Outstanding Debut by a British Writer, Director or Producer
Kieran Evans - writer-director, Kelly + Victor
Rising Star Award
Will Poulter