Dublin noir anyone? Gabriel Byrne stars in Quirke, the new crime drama set in Dublin in the 1950s; it's BAFTA time so get practising your air kisses, dahlinks; and those Vikings continue to spread their early version of the Scandinavian model.
Quirke, RTÉ Two, 9.30pm
Gabriel Byrne heads the cast as city pathologist Quirke in this stylish slice of Irish noir based on the novels by John Banville's author ego Benjamin Black. Former Tudors star Nick Dunning and Michael Gambon are also in the impressive cast. In tonight's opening episode, it is Dublin, in the late autumn of 1956 and Quirke – we're never given his first name – becomes ensnared in a hushed-up murder case, dodgy adoption practises, and the machinations of Offical Ireland. Slow-moving and rivetting drama.
Read RTÉ Ten's interview with Nick Dunning here.
The British Academy Film Awards, BBC 1, 9.00pm
It's tuxedos and designer finery at the ready as the luvvies of the UK film haute monde gather for their annual gong fest at the Royal Opera House in London. Stephen Fry is the gaddish master of ceremonies and the big question is - who will defy Gravity? Alfonso Cuarón's close-orbit space thriller leads the pack with a total of 11 nominations including Best Film, Outstanding British Film, Director and Original Screenplay. 12 Years A Slave and American Hustle, each nominated in ten categories, are next on the list, followed by sea-faring drama Captain Phillips with nine nominations. Less bull than the Oscars and possibly a lot more class too.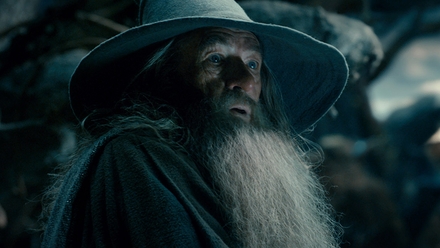 The Hobbit: The Desolation of Smuag nommed for gongs at the BAFTAs
The Vikings, RTÉ Two, 9.30pm
The Vikings continue to spread their early version of the Scandinavian model to England. This time round, Ragnar and his crew sail out with Earl Haraldson's permission . . . and also with Earl Haraldson's spy. After bloodshed on the beach, the Vikings choose the Sabbath to invade the town of Hexam and unleash a flood of violence and panic. In the midst of the terror, Ragnar and Lagertha discover that there are consequences for every action and Earl Haraldson is always watching.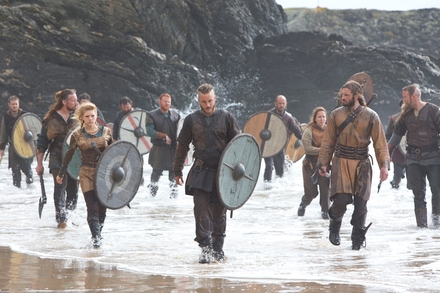 The Vikings continue to spread their early version of the Scandinavian model
Alan Corr