The Jonathan Ross Show (10.05 pm ITV) features Abbey Clancy, James Corden, and most importantly, Uma Thurman; the GAA GPA Opel All-Stars (7.15pm TG4) recalls a recent, memorable Shanghai hurling game (no kidding); Ireland's Fittest Family reaches the nail-biting finish (6.30pm RTÉ One)
The Jonathan Ross Show, 10.05 pm ITV
The wedoubtable old Wossy is joined by model and Strictly Come Dancing champion Abbey Clancy, who will be dancing as well as chatting; James Corden, who played Britain's Got Talent star Paul Potts in the film One Chance. However, Uma Thurman will be the main attraction. She recently graced the red carpet at the Berlin premiere of Lars Von Trier's Nymphomaniac. Plus, a musical spot from John Newman, Best British Male nominee at this year's BRIT Awards.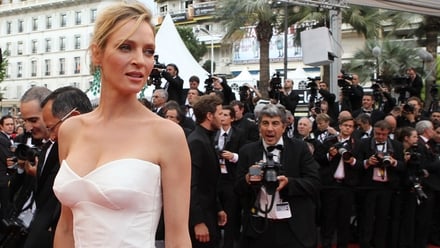 GAA GPA Opel All-Stars,7.15pm TG4
A fascinating look-back at the GAA GPA Opel All-Star Tour in 2013, featuring highlights and action from the match in Shanghai, China (yes, you have read correctly). The All-Star Hurlers travelled to Shanghai at the end of November 2013 as part of a 100-strong Irish delegation. The touring party consisted of players from the 2012 and 2013 All-Star teams who played the first official hurling game in China. The programme will be broadcast and available worldwide on the TG4 Player (www.tg4.tv). The show starts with a review of the 2012 and 2013 All-Ireland Senior Hurling Finals and the players who won All-Star Hurling Awards during both of these campaigns. Action from the Shanghai game below, the same incredible skills at play, business as usual..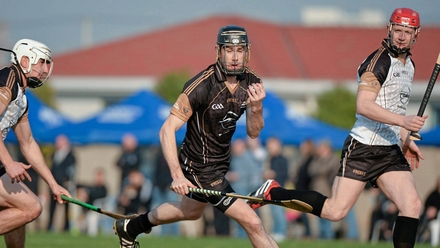 Action from the Shanghai
Ireland's Fittest Family, 6.30pm RTÉ One
Four families, the Donegans, the O'Reillys, the McNallys and the Daverns, go head-to-head to see who will walk away with €15,000 and be crowned Ireland's Fittest Family. Over six weeks these elite clans have competed against each other on the toughest endurance courses in the country. After each event the weakest family was eliminated, until there was just one family standing. Tough at the top. The four coaches are pictured below.