Julianne Moore and Zach Galifianakis have been cast in the upcoming movie Freeheld.
The actors join Ellen Page in the indie drama from Nick & Norah's Infinite Playlist director Peter Sollett, according to The Hollywood Reporter.
The film is based on the 2007 Oscar-winning documentary of the same name which chronicles the true story of the late Laurel Hester (Moore), a New Jersey police detective.
Her world was shattered when she became terminally ill, and government officials prevented her from assigning her pension benefits to her partner, Stacie Andree (Page).
Laurel's conservative detective partner Dane Wells was inspired to lead the defence of the same-sex couple. His role has yet to be cast.
The Hangover star Galifianakis will play Garden State Equality activist Steven Goldstein.
Moore, who is filming The Hunger Games: Mockinjay, can be seen in Non-Stop and Man of the Stars.
Galifianakis will next be seen in Muppets Most Wanted and Birdman.
Freeheld is scheduled to begin shooting this summer.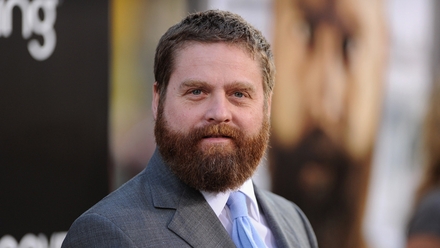 Zach Galifianakis for role in Freeheld