Joan Collins makes a guest appearance in Benidorm - should be hilarious. The concluding part of 21st Century Child is on tonight and the stage has been set for an interesting and challenging Don't Tell the Bride.
21st Century Child, 10.15pm, RTÉ One
The only thing that's a bit odd about this informative series is that it's on at 10.15pm at night. Not only are the children asleep hours but more importantly, given the subject matter, parents are struggling to stay awake - it's a school night after all! Anyway tonight is the concluding part of the two-parter where psychologist David Coleman returns for the fourth series to see how the group of post Celtic Tiger Ireland children and their families are doing. Now that the children are turning five, Parents talk about their concerns around school, their hopes and dreams for the future and their hopes for the child's future. Plus mums and dads share their concerns about loosening those apron strings, even a tinchy bit.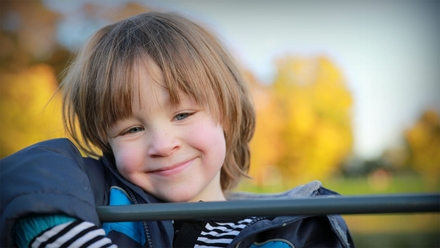 Don't Tell the Bride, 9.30pm, RTÉ Two
Seriously, me thinks those 21st Century Children are going to be watching this show and loving it by the time they reach adulthood. As the economy improves maybe the budget will improve but surely the appeal of a free wedding will always be there? This week Eoin Healy, 34, and Stephanie Webb, 30, from Athlone get ready to wed with boys Harry, 7 and Killian, 2 in tow. Despite the fact that they're together ten years, they can't agree on a wedding style. She, unusually, wants low key and he wants a big blow-out. And so it begins, there's the conflict, tune in for the resolution.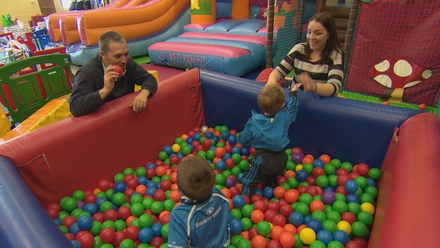 Benidorm, 9pm, ITV
There's a surprise guest for the final episode in the sixth series of this award-winning comedy. The one and only, Joan Collins will play Joyce's boss, Crystal Henessy-Vass and she's not the only surprise guest in tonight's episode. Donald and Jacqueline have a surprise guest of their own. The Krankies and Rustie Lee will also make a guest appearance tonight. Meanwhile Mateo and Lesley are left in charge of a group of VIP's which should be interesting. Tiger and Michael come to blows and they can't rely on their parents to sort this one out – as they're caught in a very entangled battle of wits of their own. Can't wait to see Joan.