Football legend David Beckham has said that his three sons - Brooklyn, 14, Romeo, 11, and eight-year-old Cruz - are going to be "ladykillers".
The 38-year-old thinks his sons will be a hit with the ladies because they are "polite" and "good-looking".
Speaking to Ryan Seacrest, Beckham said: ''I think they are all going to be [hits with the ladies].
''The boys are all good-looking, polite, have great manners, are very fun-loving and so I think they're all going be ladykillers.''
Beckham, who is also father to two-year-old daughter Harper, said that he is disappointed he will not spend Valentine's Day with his wife Victoria because he will be supporting charity UNICEF in the Philippines.
He added: ''Unfortunately I am not with Victoria on Valentine's. I am actually in the Philippines with UNICEF to visit different sites.''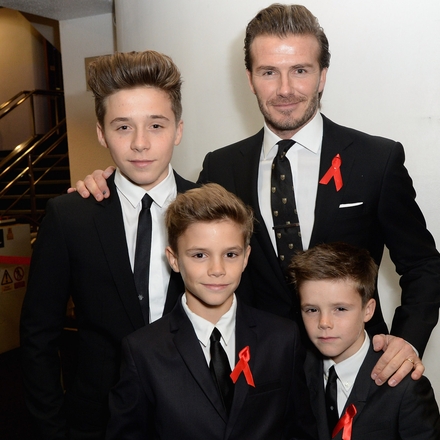 Proud father David Beckham with his three sons Brooklyn, Romeo and Cruz at the world premiere of The Class of 92