There are plenty of laughs in store on cop comedy Brooklyn Nine-Nine (9.00pm, RTÉ Two), the zeitgeisty Girls continues (10.00pm, Sky Atlantic) with mixed results for Hannah and the gang, while Agent Hotchner has visions of his murdered wife on Criminal Minds (9.00pm, Sky Living).
Brooklyn Nine-Nine, 9.00pm, RTÉ Two
The cops of the 99th Precinct become the latest victim of the Vulture, a detective from Special Crimes with a habit of taking over cases just as they are about to be solved. However, this time Jake is determined not to let happen, and gets his colleagues to ensure that the Vulture doesn't find the weapon that's crucial to closing the murder inquiry he has hijacked. Meanwhile, Holt and Gina help Terry regain his rights to carry a gun.
Girls, 10.00pm, Sky Atlantic
More fun and dames with Lena Dunham and co as Hannah feels the pressure of her book deal while coming to terms with an untimely loss. Meanwhile, Jessa tracks down an old friend that she thought was dead and Marnie discovers a horrifying video Charlie has posted online. And then, after the break, you can check out the San Francisco gay guys' version of modern US life in Looking, where Patrick entertains the idea of having a casual sexual relationship.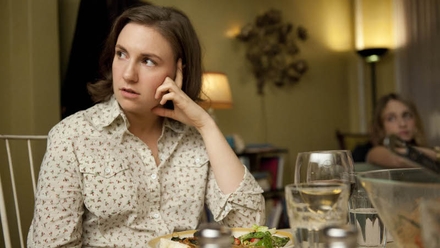 Criminal Minds, 9.00pm, Sky Living
Long-standing fans should enjoy this episode. Hotch gives the agents a scare when he suddenly collapses at work and hospital tests show internal bleeding from the wounds inflicted by The Reaper back in season four to be the cause, making immediate surgery crucial. While unconscious, Hotch dreams of a world where his deceased wife Haley - who was murdered by The Reaper - is still alive, but visions of his knife-wielding nemesis turn his blissful dream into a nightmare.