Those Vikings finally set off into the west in tonight's second episode on RTÉ Two; an Irish man is faced with an agonising dilemma on The Gene That Could End My Life on RTÉ One; and it's oddly-shaped football time again as the Super Bowl rolls oddly around once more on Channel 4.
Vikings, RTÉ Two, 9.30pm
Last week's opening episode was all about urgent discussions about navigation and whether anything lay out in the vastness of the unknown west. Jolly interesting it was too but tonight we finally set oar from shore and boldly go where no pointy-hatted man hath gone before. Episode two is titled Wrath of the Northmen and as we shall see, the stage is set for the first journey west by Ragnar Lothbrok as he gathers a crew willing to risk their lives to travel into the unknown. Meanwhile, Earl Haraldson's paranoia reaches new heights as it becomes apparent that trust is hard to come by in this dark era.
The Gene That Could End My Life, RTÉ One, 9.30pm
Ryan O'Neill is only 30-years-old and he has a unique and exceptional family story. Ryan's father died at the early age of 48 from a very rare form of Alzheimer's disease. Of his father's 11 brothers and sisters, eight of them died at a young age from Alzheimer's. Ryan has a 50/50 chance of having inherited the gene from his father. If so, he too will die at an early age. Ryan has had to face a terrible choice. Over the past number of years he has struggled with this incredible dilemma - should he do a genetic test and know whether he carries the gene or not? He has decided to take the test to discover his fate. Over nine months, this moving documentary has followed Ryan as he and his family copes with this remarkable situation up to an including the final moment where he is told the result of the test.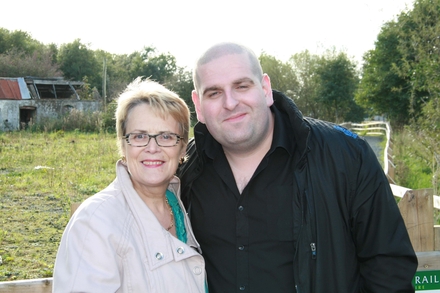 Ryan O'Neill with Helen Rochford who has early onset Alzheimer's
The Super Bowl: American Football Live, Channel 4, 10.30pm
Way back in the dayglo eighties, Channel 4 made a noble effort to popularise American football in the UK with a weekly show dedicated to a sport which is basically, as one wag had it, violence punctuated by committee meetings. They were kicked to touch and happily these days C4 only screens the Super Bowl showdown every year. Colin Murray presents live coverage of this year's ding dong between the Denver Broncos and the Seattle Seahawks from MetLife Stadium, New Jersey. Bruno Mars and Red Hot Chili Peppers perform and U2 will debut their new single Invisible for the half-time entertainment.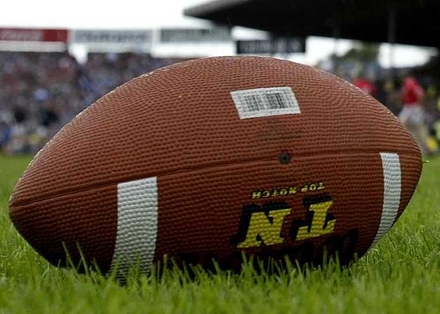 An American football yesterday
Alan Corr