Tom Hanks and Meg Ryan are set to reunite on Ithaca.
The actors are best known for starring together in the classic romantic comedies Sleepless in Seattle and You've Got Mail, but are now poised to be working together behind the camera, according to The Playlist.
Ryan is going to make her directorial debut with Ithaca, as well as starring in the project, while Hanks will executive produce.
The film is about 14-year-old boy Homer Macauley, who in 1942 is deemed the best and fastest bicycle telegraph messenger in history.
When his older brother goes to war, Homer is left at home to look after his widowed mother, older sister and younger brother, and to bring hope to the community.
The coming-of-age tale has been adapted from William Saroyan's 1943 novel, The Human Comedy.
Melanie Griffith, Sam Shepard and Jack Quaid will also star in the film.
Ryan said in a statement: "Ithaca is a deceptively simple story, by turns stark and lyrical. It's sometimes shockingly unsentimental and yet, by some little miracle, never cynical.
"I am delighted to no end to bring a tale of such vibrancy and heart to the screen,
Ithaca will begin production this summer.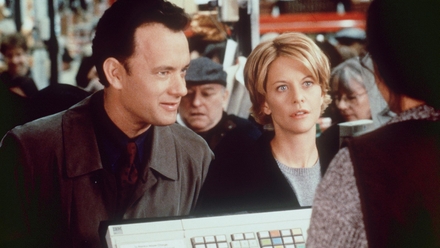 Tom Hanks and Meg Ryan in You've Got Mail