Longboats, skis and trains are all part of our Sunday highlights.
Vikings
9.30pm, RTÉ Two
While it doesn't have Led Zeppelin's Immigrant Song as the theme tune, the History Channel's first drama series has plenty going for it, including Gabriel Byrne, Irish locations and crafty twists and turns. Set in the eighth century, it tells the story of Ragnar Lothbrok (Travis Fimmel), the farmer and warrior who wants to buck tradition and sail west. Now to convince Earl Haraldson (Byrne), the local boss man who's not too crazy about younger competition... Sundays will be all about steely-eyed stares for the next few weeks, then.
The Jump
8.00pm, Channel 4
From a mountainside in Austria, Channel 4 gets in on the Sunday night reality/game show action as celebrity contestants give winter sports a go in a bid to become the inaugural Jump champion. Over the next eight nights, Amy Childs, Anthea Turner, Darren Gough, Henry Conway, Kimberly Wyatt, Laura Hamilton, Marcus Brigstocke, Melinda Messenger, Nicky Clarke, Ritchie Neville, Sinitta and Steve Redgrave will discover if they have what it takes, while Davina McCall will be presenting (and pulling faces). Episode one features the men's slalom and at the end of the show two contestants must face a "terrifying ski jump" to remain in the competition. Still, at least they won't be eating brains.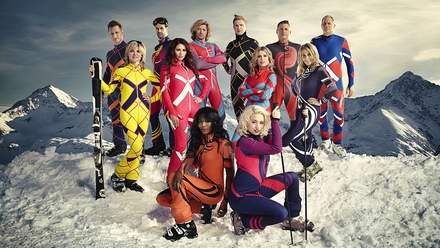 Unstoppable
9.00pm, Channel 4
For those of us for whom any year just wouldn't be the same without another viewing of The Towering Inferno or The Poseidon Adventure, here's a disaster movie with excellent white knuckle credentials. Denzel Washington is the ornery railroad engineer and Chris Pine the hot-headed young conductor who are paired together on what seems like just another day on the tracks - until an unmanned runaway train starts picking up speed. The race against time is expertly handled by late director Tony Scott, the banter between Washington and Pine is top notch and there's much old school charm to be had in seeing a simple idea done well. Just make sure to go to bed afterwards and don't start rooting for that Hornby in the attic.