Una Healy Foden of The Saturdays makes quite a splash with her debut on Splash! A new documentary from TG4 on Scottish bard Robbie Burns, and a look at the career of British prog rockers Genesis.
Robert Burns TG4, 9.20pm
Robert Burns has a well-deserved reputation as the national bard of Scotland and he has described himself as a composer and collector of traditional song first, and a poet second. This new film presents a fresh examination of his short (he died aged 37) but remarkable life. We start with a look at his childhood in Alloway and follow his tempestuous life through the influence of the Masonic tradition, the central role of women, and the enduring appeal of his famous songs and poems, including Auld Lang Syne, Tam o' Shanter, Red Red Rose and Ae Fond Kiss. Recommended.
Discovering: Genesis, Sky Arts, 8.30pm
Long before Genesis turned into a flatulent corporate rock band in the mid-eighties, they were one of the more intriguing of Britain's progressive acts. With a flambouyant Peter Gabriel at the helm, this quintessentially English band married folk pastorals with prog rock of elemental force. After Gabriel walked out of the machinery in 1975, they mostly failed to imitate the Barrett/Floyd trajectory and instead rushed to pomposity and irrelevance with fluff like Invisible Touch and the mind-warping banality of We Can't Dance. This documentary examines their all-important roots, which can be traced back to the Surrey school days of Tony Banks, Mike Rutherford and Phil Collins, through to their evolution into a band for accountants (mostly their own) and lonely Commodore 64 owners. We still hope for Genesis to finally make their Exodus but stay vigilant music fans - there are rumours that they are about to reform . . .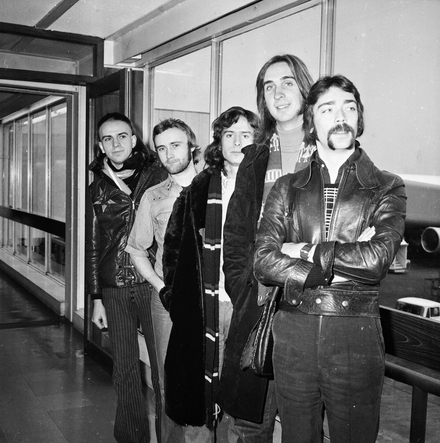 Early Genesis: talented one at very back
Splash, ITV, 6.45pm
It's the fourth dive-off of the new series and finally we get to see Saturdays star Una Healy Foden spring off the board. Una says (modestly), "As a former child swimming champion, I've always loved the water so Splash! is a brilliant opportunity to get back to my roots and master a new skill. The band will be there on the night cheering me on, so hopefully having their support will help me conquer the inevitable nerves and give it my best shot." Also taking part in tonight's heat of the show that is about so much more than ogling slebs in their swimming trunks are former Rugby Union player Austin Healey, comedienne Jenny Éclair, TV presenter Pollyanna Woodward (me neither), and Paralympic athlete Richard Whitehead.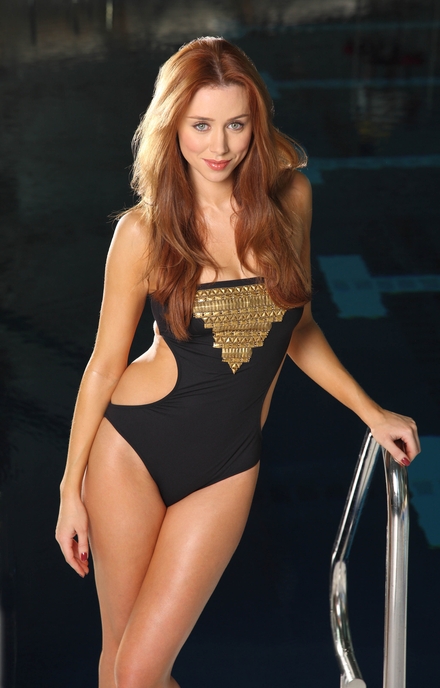 Una sans gúna gets ready to dive, dive, dive
Alan Corr