Mandela: Long Walk to Freedom star Idris Elba is eager for a cameo role in HBO comedy Girls after meeting Lena Dunham on The Graham Norton Show.
The 41-year-old actor made an appeal to the show's creator and star Lena Dunham on his Twitter page, writing: ''@lenadunham Very funny woman. Can I come do a scene on your show? (sic)''
He added: ''i promise, NO selfies...:) (sic)''
Dunham replied to Elba, who failed to address his cameo request, writing:''@idriselba You are a pure pleasure, an honor to share the couch with you #selfiesforever
''PS thank you for calling me a woman, it made me feel all tingly inside."
Lena recently told Grazia magazine that she has the perfect role for fashion icon Victoria Beckham in the popular show, saying: ''I was extremely flattered to hear she [Victoria] would love to appear. I have the perfect part in mind and I've reached out offering her a role in an episode for next season. So fingers crossed.''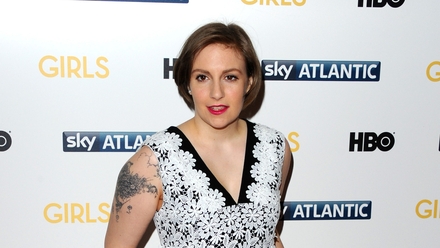 Girls star Lena Dunham failed to acknowledge Elba's Girls proposal