A first for Don't Tell the Bride, a civil partnership and lots of excitement, then in the final part of the Play Next Door series best-selling author Deirdre Purcell unveils her first play and shares some of her writing secrets plus tips for great Getaways.
Don't Tell the Bride, 9.30pm, RTÉ Two
A brilliant and original episode this week sees the first ever civil partnership on Don't Tell the Bride. Couple Alan Dunleavy (39) and Trevor Moore (29) are polar opposites, Alan has expensive taste and high standards while Harry Potter mega fan Trevor is a little more laid back and likes nothing more than a big bright, colourful party. Trevor has the scary task of planning their dream day and has some pretty wild ideas. But while Alan is thinking Downton Abbey, Trevor's thinking a little more Carnivale. Although they are kindred spirits and do share the same taste when it comes to some things - when they first met they were both wearing the same t-shirt. Cannot wait to see the guys, they seem like a great couple and this could be one of the best episodes to date as Trevor has a couple of entertaining pranks in store!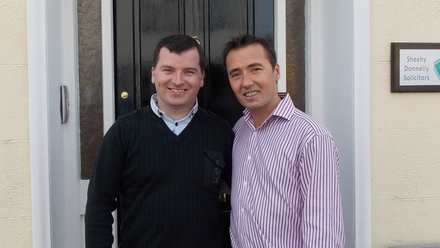 Deirdre Purcell: Play Next Door **Final part in series**, RTÉ One, 10.15pm
First there was Fiona Looney, then Pat McCabe and now it's time for presenter and best-selling author Deirdre Purcell to unveil her Play Next Door. This new RTÉ One documentary series follows some of Ireland's best-known writers as they are firstly relocated far away from the comforts of home where they then have to create a brand new television play, from scratch. Despite the fact that she has written over 20 novels and five other non-fiction books, Purcell has never before written a play and as you'll see at the beginning of tonight's show, this is a big challenge for her and she is more than a little nervous. She finds herself in Bray in what was once one of the snazziest hotels of the time and she has a month to create an original play. We get to see the result, Shine On, when it's aired immediately after the doc revealing her writing process from beginning to end. Watch the three playwrights explain Play Next Door here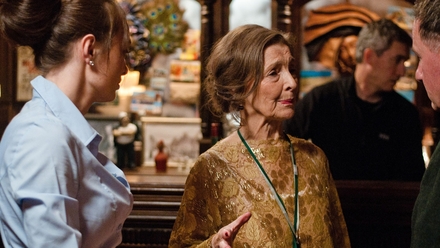 Pic from Play Next Door

Getaways, 7pm, RTÉ One
This has to be the best time of year to look ahead and dream of sunnier climates and summer holidays as we fantasise about good times to come. Aoibhinn Ní Shúilleabháin and Joe Lindsay are getting the ball rolling by heading to a Spanish resort which is very popular with Irish tourists, Salou. The duo discover that there is a lot more to the Spanish Costa Dorada than meets the eye and they travel to the fishing port of Cambrils, the historic town of Tarragona and into the nearby mountains where a wonderful array of tranquil treats await. Not only that but Joe also heads to Wexford when they're back to fling open the doors on a beautiful country house which is welcoming the public for the first time.