Country superstar Garth Brooks will play two comeback gigs at Dublin's Croke Park on July 25 and 26 in what will be his first Irish concerts in 17 years.
The 51-year-old Oklahoma crooner flew in by private jet to announce the concerts at a press conference at Croke Park this afternoon. He sold out two concerts at the venue in 1997 and the two July dates are being styled the Garth Brooks Comeback Special Event.
Tickets priced €65.45 go on sale Thursday, January 30 at 9am.
Speaking at the 82,300 seater stadium today (January 20), Brooks said: "Before we go back on tour in the Fall of 2014, I want to challenge myself, the band, and crew. In '97, we were lucky enough to play Croke Park, the stadium was under construction. 130,000+ of some of the greatest fans in the world.
"I was quoted then as saying 'When this stadium is finished, I would love to come back and try to fill it again . . . this time to the brink.' . . . and we're back to do just that."
Brooks, who described his last gig in Dublin as a "magical experience", added that he will be looking for an invite to Bono's house for tea.
In 2001 Brooks, who has sold nearly 130 million albums, announced his retirement from music and returned to Oklahoma to raise his family.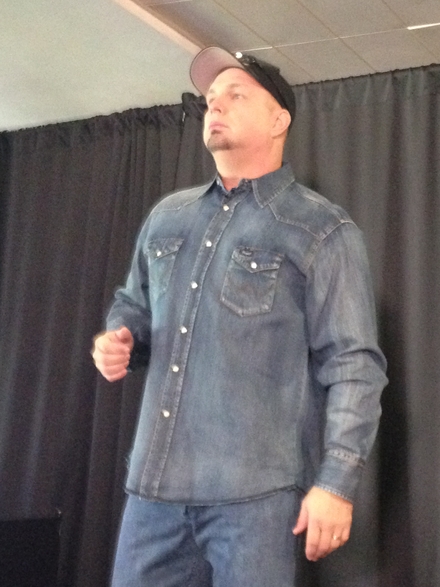 Still just a good ole boy: Garth at the announcement of his Croke Park concerts this afternoon. Picture: @SuzanneB_RTE @RTE_TEN
At today's press conference, Brooks confirmed that he is working on new material and did not rule out the possibility of playing new songs at the Croke Park shows.
Two of the great. Over 100 years of talent in one room pic.twitter.com/KU3fs2nR3k

— John Clarke Radio (@SmartMaxwell) January 20, 2014
Garth meets a true legend today at Croker
At his last gigs in Croke Park in 1997, he debuted a track called Tear if Up and Burn it Down and said he was looking "for another one of those moments" to debut fresh material in Dublin this July.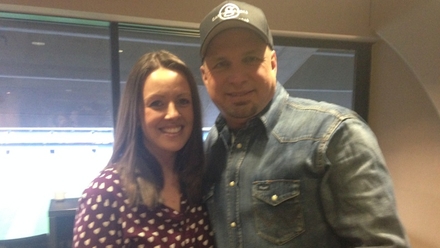 RTÉ Ten's Suzanne Byrne meets Garth. Look out for Suzanne's interview with the man on RTÉ Ten tomorrow