RTÉ One's much-anticipated mystery drama, Amber runs across four nights and begins tonight at 9.30pm; Alexandre Dumas's The Three Musketeers gets a new treatment at 9.00pm on BBC One, while ITV unveils a new series of Mr Selfridge, also at 9.00pm. Decisions, decisions...
Amber
9.30pm RTÉ One
In this four part drama written by Gary Duggan and Rob Cawley and starring Eva Birthistle and David Murray, the disappearance of 14-year-old Amber Bailey (Lauryn Canny) sets off a two-year search during which her family go through unimaginable pressures. As the days, months and years progress the mystery deepens, and strange and terrifying clues come to light, raising yet even more questions. Directed by veteran helmsman Thaddeus O'Sullivan (December Bride, Ordinary Decent Criminal, Nothing Personal) Amber is airing across four nights.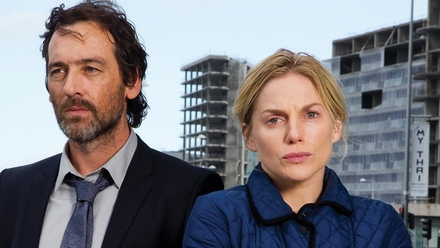 Mr Selfridge
9.00pm ITV
In the first episode of the new 10-part, second series, Rose returns to support her husband during the anniversary celebrations. Surprised and thrilled to have her back, Harry embarks on a campaign to win her back and reunite the family. But Rose is caught up in new friendship with Bohemian novelist and business woman, Delphine Day, played by Polly Walker (John Carter, Clash of the Titans) whom she met on the boat home from New York. Delphine is self-assured, inspiring and a breath of fresh air for Rose. As the owner of the infamous Delphine's Club in Soho, she begins to empower Rose and leaves Harry feeling beleaguered and sidelined.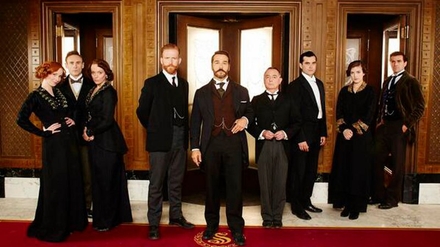 The Musketeers
9.00pm BBC One
The Beb unveil a new spin on an old chestnut, Alexandre Dumas's The Three Musketeers. In the first episode, the three musketeers of the King's Regiment - Athos, Porthos and Aramis - are dispatched by Captain Treville to find a missing musketeer carrying important letters on behalf of King Louis. But Cardinal Richelieu has plans to increase his political power and seeks to sabotage the musketeers. Meanwhile, d'Artagnan travels from his family farm in Gascony to Paris to petition the king, but he is forced to find the Musketeers and seek vengeance for the brutal murder of a loved one. Will d'Artagnan bring the murderer to justice, and can the Musketeers protect king and country? Or will the Cardinal triumph with the help of the beautiful and dangerous Milady? Luke Pasqualino plays d'Artagnan, Tom Burke is Athos, Howard Charles is Porthos, and Peter Capaldi plays Cardinal Richelieu.