Cate Blanchett and Matthew McConaughey won the top drama acting honours at the Critics Choice Movie Awards last night with 12 Years a Slave picking up the prize for Best Picture.
The gongs were awarded by the Broadcast Film Critics Association in Santa Monica.
American Hustle was named Best Comedy Film, with one of its stars, Amy Adams, winning for Best Comedy Actress. Leonardo DiCaprio was honoured as the Best Comedy Actor for his role in The Wolf of Wall Street.
Jared Leto followed up his Golden Globes victory on Sunday night by taking the prize for Best Supporting Actor for his role as a transsexual fighting AIDS in Dallas Buyers Club.
He dedicated his award to "all the people around the world who are living with HIV (and) all the people who have lost their lives to this horrific disease."
The award for Best Supporting Actress went to Lupita Nyong'o for her role as Patsey in 12 Years a Slave.
The nod for Best Director went to Alfonso Cuaron for his space film Gravity. Its star Sandra Bullock won Best Actress in an action film.
Disney hit Frozen picked up the award for Best Animated Feature with the son Let It Go from the film picking up the Best Song Award.
Actors Julie Delpy and Ethan Hawke and director RichardLinklater won the Louis XIII Genius Award for the romantic trilogy Before Sunrise, Before Sunset and After Midnight.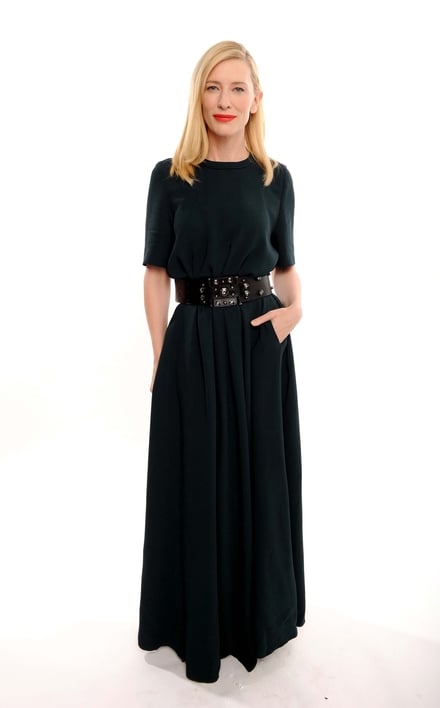 Cate Blanchett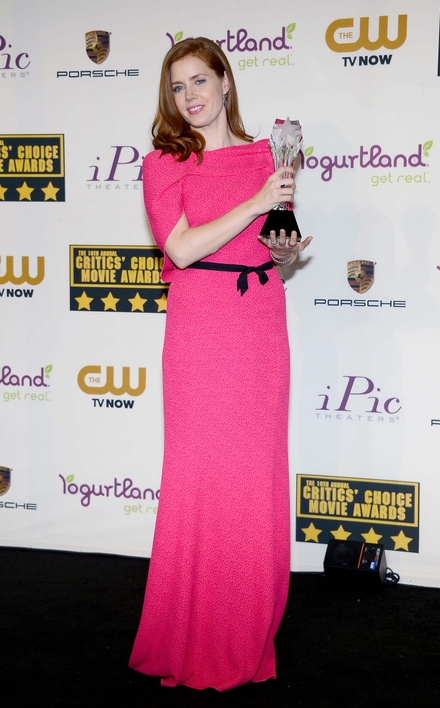 Amy Adams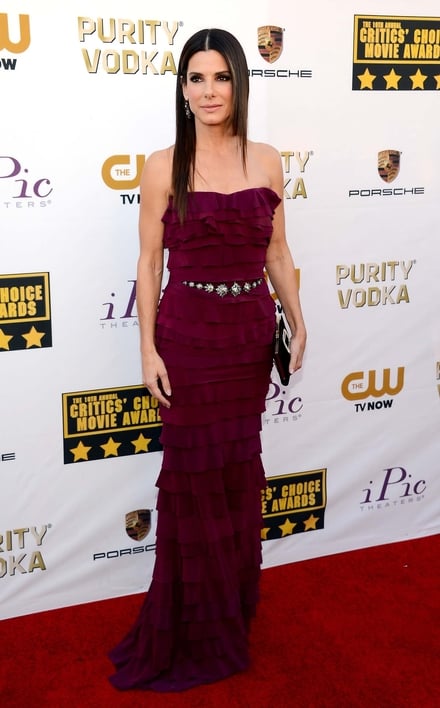 Sandra Bullock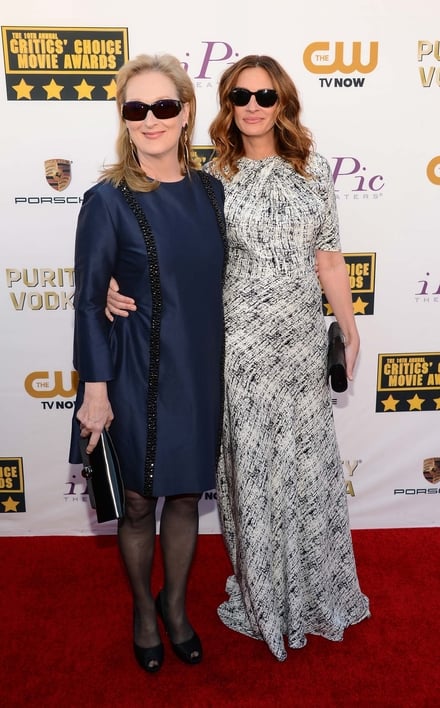 Meryl Streep and Julia Roberts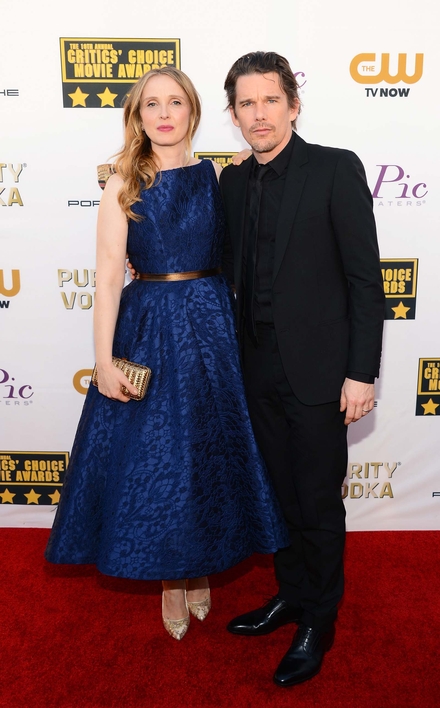 Julie Delpy and Ethan Hawkes
Full list of winners:
Best Picture: 12 Years a Slave
Best Actor: Matthew McConaughey, Dallas Buyers Club
Best Actress: Cate Blanchett, Blue Jasmine
Best Supporting Actor: Jared Leto, Dallas Buyers Club
Best Supporting Actress: Lupita Nyong'o, 12 Years a Slave
Best Young Actor/Actress: Adele Exarchopoulos, Blue Is The Warmest Color
Best Acting Ensemble: American Hustle
Best Director: Alfonso Cuarón, Gravity
Best Original Screenplay: Spike Jonze, Her
Best Adapted Screenplay: John Ridley, 12 Years a Slave
Best Cinematography: Emmanuel Lubezki, Gravity
Best Art Direction: Catherine Martin (Production Designer), Beverley Dunn (Set Decorator), The Great Gatsby
Best Editing: Alfonso Cuarón and Mark Sanger, Gravity
Best Costume Design: Catherine Martin, The Great Gatsby
Best Hair & Make-up: American Hustle
Best Visual Effects: Gravity
Best Animated Feature: Frozen
Best Action Movie: Lone Survivor
Best Actor in an Action Movie: Mark Wahlberg, Lone Survivor
Best Actress in an Action Movie: Sandra Bullock, Gravity
Best Comedy: American Hustle
Best Actor in a Comedy: Leonardo DiCaprio, The Wolf of Wall Street
Best Actress in a Comedy: Amy Adams, American Hustle
Best Sci-Fi/Horror Movie: Gravity
Best Foreign Language Film: Blue Is the Warmest Color
Best Documentary Feature: 20 Feet From Stardom
Best Song: "Let It Go" Robert Lopez and Kristen Anderson-Lopez, Frozen
Best Score: Steven Price, Gravity