There's something for everyone in our TV highs tonight with the latest from Operation Transformation, a heart-breaking doc in Finding Mum and Dad and comedy with the return of The Kumars.
Finding Mum and Dad, 10pm, Channel 4
Following that brilliant observational film on RTÉ One on Monday night, Her Body, Our Babies (watch it on the RTÉ Player) the focus is once again on families who are desperate to expand however this time it's from the children's point of view. There is a lot of focus on fertility treatment at home and now surrogacy abroad but what about adoption? This documentary tells the story of siblings Connor, six, and David, four who have been waiting to be adopted for over a year. Children such as these brothers are spending longer in care due to a shortfall of families wishing to adopt and this doc reveals a new scheme designed to find new parents for more children.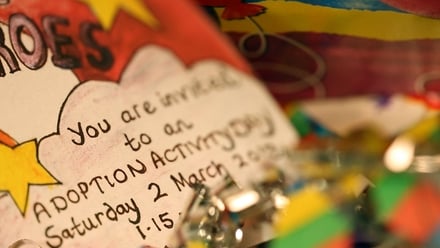 Operation Transformation, 8.30pm, RTÉ One
Following on from last night's episode where we met up with three leaders to see how they are getting to grips with their lifestyle and culinary changes, we meet three more leaders tonight. They will each give an honest update on how they are coping with the explosion of all things Operation Transformation in their lives for the first week before putting their money where their mouths are at weigh-in time. This is all before the brave leaders face the very first challenge of the series which presenter Kathryn Thomas will help to deliver on tonight's programme. The experts are all on hand to help too, that's Dr. Eddie Murphy, dietician Aoife Hearne, Dr. Ciara Kelly and fitness expert Karl Henry, below. Click here for more details www.rte.ie/ot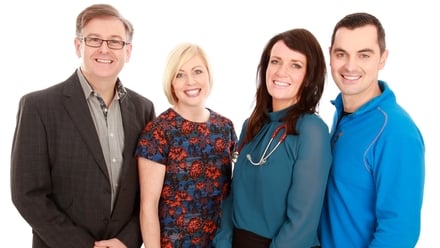 The Kumars, 9pm, Sky 1
Fans of The Kumars at No 42 will be delighted to see that this brand new comedy series is kicking off tonight. The Kumars sees Meera Syal return with her real-life husband Sanjeev Bhaskar playing her grandson as they interview a host of celebrity guests. Tonight they'll get all the celebrity gossip from Daniel Radcliffe, Chevy Chase (wonder if they'll ask him about his controversial exit from Community?!) and the star of Twenty Twelve and Broadchurch, Olivia Colman. Speaking about the new series, Bhaskar said that they are very "excited" to be returning and they are "currently repainting the flat in anticipation of great guests."