Most of us had Noddy wallpaper or a nice picture of some fluffy cats on our bedroom walls when we were infants but David Beckham has splashed out €680,000 on a Damien Hirst painting for his two-year-old daughter's nursery.
The former enfant terrible of the British art scene is a close friend of the retired soocer star and the painting which is called Daddy's Girl will hang in daughter Harper's room at the Beckham's new £40m Notting Hill mansion in west London.
"The removal firm was extra careful with the Damien Hirst painting," a source told The Sun on Sunday. "It was packaged up, but no one wanted to drop it and put a hole in such a valuable work of art."
David and his wife Victoria commissioned the piece from Hirst when Harper turned one years old first birthday. Beckham had previously mentioned that he bought the artwork, saying: "[It is] a piece of art which I had specially made by a friend. The name of the artist? Damien Hirst."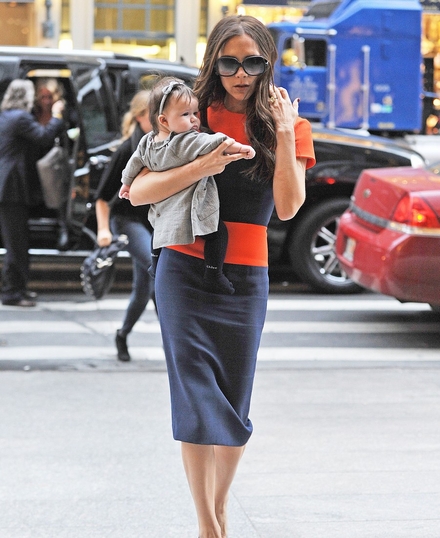 Victoria and Harper Seven