Sherlock concludes tonight on BBC One and the Brennan brothers are in Drogheda in At Your Service. Otherwise, be very afraid - there is magic and mind control on both TG4 and TV3. The new series Draoícht stars the extraordinary young musician Paul Gleeson, who performs under the stage name, Rua. Keith Barry: Brain Hacker is over on TV3.
Sherlock, 8.30pm BBC One
In the final episode, a case of stolen letters leads Sherlock Holmes into a long conflict with Charles Augustus Magnussen, the Napoleon of blackmail, and the one man he truly hates. But how do you tackle a foe who knows the personal weakness of every person of importance in the Western world? Benedict Cumberbatch (below) plays Sherlock, with Martin Freeman as John Watson in this much-acclaimed series.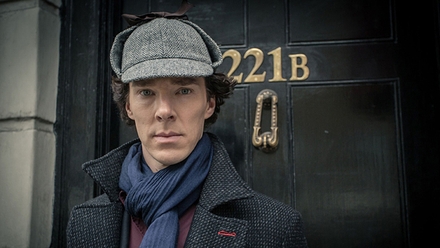 At Your Service, 8.30pm RTÉ One
Francis and John Brennan are called in to help restore the fortunes of a historic country pile, Beaulieu House in Drogheda. Cara Konig's mother died recently and she has taken on the role of running Beaulieu, but it is a hugely costly endeavour and it is not making any money. Cara is hoping to open three B&B rooms and Francis will be her very first guest. However, the Brennans believe that the big money will not to be made from a few rooms, but from using the whole house for weddings and events.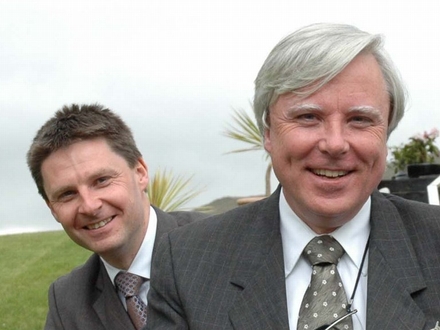 Draoícht, 7.30pm TG4
While practicing fire-breathing techniques as an 18-year old teenager, Paul Gleeson – now known as Rua - suffered horrific burns to his chest. During his time recovering in hospital, the Dubliner was given a book on magic by a friend and he has never looked back (well, certainly during mind-blowing tricks he hasn't.) Indeed, Rua has performed successful shows at Body & Soul, the Electric Picnic and the Edinburgh Arts Festival. In this first episode, the magic man tries to escape from a strait-jacket while balancing on a moving catapult. But, get this, this is all happening on top of a five-story building on Dublin's O'Connell Street. If you want something more cerebral, watch Keith Barry: Brain Hacker over on TV 3 at 9.00pm. In this six-part series, the Waterford lad breaks into the minds of his participants and takes them on a rollercoaster ride of mind control.