A new documentary catches up with The Voice hopeful Kelly Mongan; a new series of The Undateables on Channel 4; and what happens when three Irish writers move into local neighborhoods around Ireland? Here's our top telly for today, January 9.
What Kelly Did Next, RTÉ Two, 9.30pm
Last year, Kelly Mongan, at nine months pregnant, took the stage in the final of The Voice of Ireland 2013. Over the course of four months the audience had watched her grow in confidence on stage and bloom in her pregnancy. Would she go into labour as she sang? Could she win the competition? That night in April 2013 Kelly didn't take home the prize of a record deal but she did win over the public and become somewhat of a national sweetheart. This new one-hour observational documentary keeps the cameras rolling on What Kelly did next.
The Undateables, Channel 4, 9.00pm
The Undateables returns for a third series to follow the journeys of several extraordinary singletons as they enter the dating circuit in pursuit of love. This episode features Mary, a 44-year-old mature student with achondroplasia - the most common form of dwarfism. Daniel has autism, which makes communication extremely difficult, but he finds an outlet in his songs, many of which are about love, and his desire for a girlfriend. Daniel has been single for two years. Nursery nurse Hayley has never had a serious relationship. Hayley has Apert syndrome, a rare genetic condition which is characterised by malformations of the face, hands and feet. Hayley is determined to find her Mr Right. Could it be council worker Chris? Good to see the return to this series - it's honest and can be both heart breaking and heartwarming.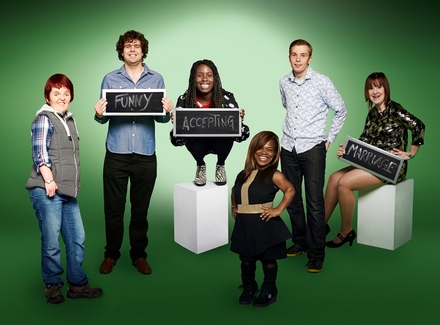 The Undateables back for another series
Fiona Looney: Play Next Door, RTÉ One, 10.15pm
In this new series, three well-known writers - Fiona Looney, Patrick McCabe, and Deirdre Purcell - are sent to reside in an Irish community and then challenged to write a play set in the property in which they are based. First up is Fiona Looney, newspaper columnist and playwright. She's sent to Thurles Co. Tipperary, a closed down pub, just around the corner from Semple Stadium, to be exact and from there she must write a TV play capturing the place and the people.