One of the best days ever to snuggle up with some class TV and here are some of the treats: A very special At Your Service, a tear jerking Missing You, and your new drama on Death Comes to Pemberley. Here's out top telly for St Stephen's Day
At Your Service - To the Rescue, 8pm RTÉ One
In this one-hour special of the show, with top hoteliers John and Francis Brennan, the brothers face their toughest challenge to date. One teen, 16-year-old quadriplegic Conor Dillon who has Cerebral Palsy has asked them to step up their game to renovate the CASA Respite Centre which is his home from home. They have less than a week to renovate the centre and not only that but they have no time, money or option but to make this work. As John says: "Conor's an amazing young man who we've known for years, so we really wanted to do something special for him." Let's see how they get on.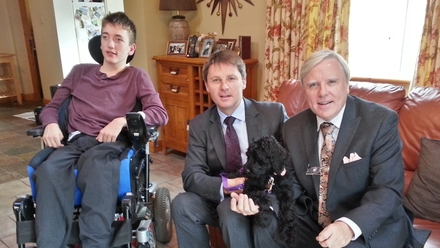 #Missing You: Reality Bites, 9pm, RTÉ Two
This show is going to knock us all for six, especially at Christmas and especially on Stephen's Day. Over the course of six months #Missing You follow a number of Irish people living far from home. Compiled via a heap of Skype video calls, the show is a moving portrayal of how families abroad are keeping in touch with their nearest and dearest. The calls are coming and going across the globe from far flung places such as Malmo to Terenure, Perth to Clonakilty and Mullingar to New York. Whether it's watching the father separated from his children, best friends separate via thousands of miles or grown children away from home – there will not be a dry eye in the house after this one.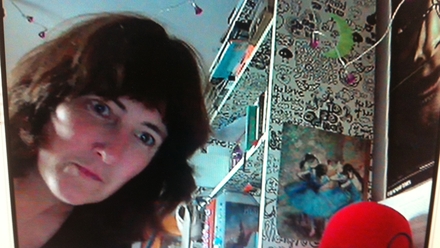 Death Comes to Pemberley, 8.15pm, BBC One
Brand new drama kicking off tonight on BBC One and while it is an adaptation from a PD James' acclaimed novel, for a change, it's not Pride and Prejudice. Tonight's drama will breathe new life into Death Comes to Pemberley, the Pride and Prejudice sequel. Starring Doctor Who's Jenna Coleman the three-part period drama is set six years after Jane Austen's classic story. The murder mystery will continue tomorrow night, concluding on December 28 and will co-star Matthew Rhys as Mr Darcy, Anna Maxwell Martin as his wife Elizabeth and Matthew Goode as George Wickham. Elizabeth and Darcy have been married for six years and have two young sons and are busy preparing for the lavish annual ball in their stunning Pemberley home. Should be magnificent.