The Republic of Telly Chrstmas Special; Ross from Friends is a specialised chosen subject on Celebrity Mastermind; and John Bishop goes all festive. Here's our top telly for December 23
The Republic of Telly Chrstmas Special, RTÉ Two, 9.30pm
It's been quite a year for hosts Kevin McGahern, Bernard O'Shea and Jennifer Maguire so the terrible trio celebrate Christmas the traditional Irish way – by having a row. And inviting the extended family over to witness it. Yes – they're joined by the Rubberbandits, The Viper and all of the other show regulars to round off the season with a big musical number. The Republic of Telly Orchestra is back on the prowl and we'll be hearing Christmas Confessions all the way from Australia.
Celebrity Mastermind, BBC One, 7.00pm
Under the watchful but kindly, nay, twinkling eye of quiz master John Humphrys, Citizen Khan star, Dr Mark Porter, Kevin Eldon and Jordan Stephens from Rizzle Kicks answer questions on Fawlty Towers, the Porsche 911, The Beatles and er, Ross from Friends.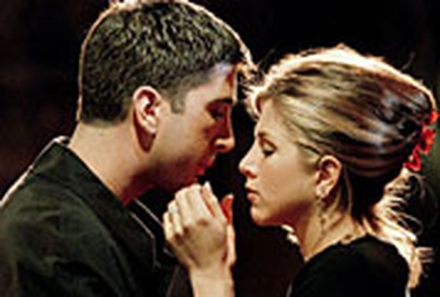 We were on a break!!!
John Bishop's Christmas Show, BBC One, 9.00pm
The funniest man in Liverpool (sorry Stan Boardman) finally gets his own crimbo special and he'll be inviting the likes of Jason Manford, Nina Conti and David Doherty over for mince pies and hopefully a few LOLs. We've also promised a selection of top music acts.