Dónal Skehan visits the official home of Santa Claus, Rachel Allen has some seasonal delights; and Sex, Lies and A Very British Scapegoat recalls the Profumo affair. Here's our top telly for December 22.
Kitchen Hero: HomeCooked Christmas Special, 7.30pm, RTÉ One
Donal Skehan visits Rovaniemi in Finland, the official home of Santa Claus, to deliver some homemade edible gifts, including Florentines and gingerbread. (Finding Santa Claus is easier said than done, it seems, in all that snow.) See also Rachel Allen's Everyday Kitchen Christmas Special at 8.30pm, in which she rustles up an indulgent holiday breakfast, including French Toast with Cinnamon Mascarpone. She also does a Glazed Ham with Bubble and Squeak, and introduces the ultimate left-over solution, Turkey and Ham Pie. Rachel also demonstrates a simple handmade Christmas present idea.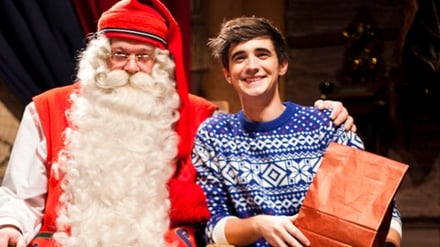 Donal meets Santa in his home
Sex, Lies and A Very British Scapegoat, 10.30pm, UTV
In 1963, John Profumo, the British Secretary of State for War, was forced to resign after admitting an affair with a 19-year-old model called Christine Keeler. The affair took place during the height of the Cold War when America and Russia were threatening each other with nuclear weapons and whilst Keeler was sleeping with Profumo, she was also seeing a known Russian spy. Andrew Lloyd Webber tells the story of the affair and reveals "a hedonistic world of luxury, passion and parties".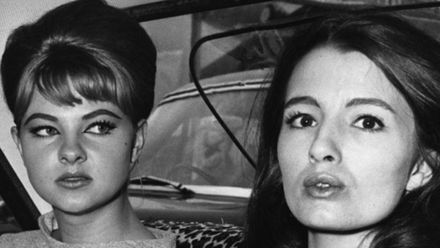 Mandy Rice-Davies (left), with Christine Keeler on the first day of the trial of socialite osteopath Stephen Ward
The Whale, 9.00pm, BBC One
Martin Sheen and Jonas Armstrong lead the cast in this drama, based on true accounts of the sinking of the whale ship The Essex. The account is believed to have inspired Herman Melville's Moby Dick. The drama follows the ill-fated voyage of The Essex through the eyes of cabin boy, Thomas Nickerson. At 14, he was the youngest member of the crew and one of only eight survivors of the shipwreck. Martin Sheen plays the elder Nickerson who recounts his story of survival in later life.