Take a look at TEN's Top TV picks of the day!
Tonight we have Boyzone at 20: No Matter What on UTV at 9pm, which chronicles the boyband's 20 years in the business, Derren Brown: The Great Art Robbery on Channel 4 at 9pm, a new special where the illusionist plans to pull off the perfect crime and the stars of Anchorman join Ryan Tubridy on The Late Late Show at 9.35pm on RTÉ One.
Boyzone at 20: No Matter What, UTV at 9pm
Boyzone were cemented into history after their infamous debut performance on The Late Late Show back in 1993, as they hopped around the stage in an array of dodgy denim pieces. Well, the boys have come a long way since then, and tonight's show on UTV chronicles their 20 year journey in the music industry. Dannii Minogue hosts, while Ronan Keating, Keith Duffy, Shane Lynch and Mikey Graham perform a selection of their hits.
Derren Brown: The Great Art Robbery, Channel 4 9pm
We're big fans of Derren Brown's illusionist ways, and now the showman plans to pull off the perfect crime, and in doing so, prove the basis of his tricks to be pure human psychology. He makes a bet with art collector Ivan Massow that he can steal a painting from right under his nose. Derren tells Ivan which painting he is going to steal, the time of the theft, and even provides him with a photo of the culprit. Then, he gets to work recruiting his crew, who are a group of pensioners.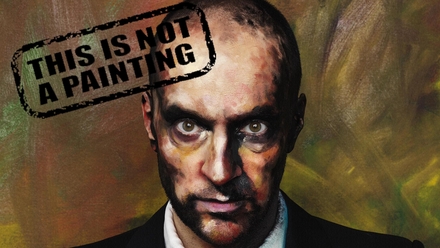 The Late Late Show, RTÉ One 9.35pm
Tonight's Late Late Show is sure to be a laugh a minute as Anchorman stars Will Ferrell, Paul Rudd, David Koechner and Steve Carell join Ryan Tubridy to chat about the comedy sequel. Also appearing on the show is country singer Daniel O'Donnell and legendary Canadian astronaut Chris Hadfield.