A new album featuring 12 unreleased songs by the late country legend Johnny Cash, including duets with June Carter Cash and Waylon Jennings, is set for release in the New Year
Out Among The Stars is due out on March 21, 2014 and is being described as an album of "newly discovered studio album premieres".
The tracks on the album were originally recorded in Nashville, Tennessee at Columbia Studios in 1981 and 1111 Sound Studios in 1984 and produced by Billy Sherrill, the architect of the "countrypolitan" sound who was heading A&R at CBS Records Nashville at the time.
Cash worked with an expanded band featuring a young Marty Stuart on guitar and mandolin and Nashville A-Team members Jerry Kennedy (guitar), Pete Drake (steel guitar), Hargus "Pig" Robbins (piano) and Henry Strzelecki (bass) on the songs.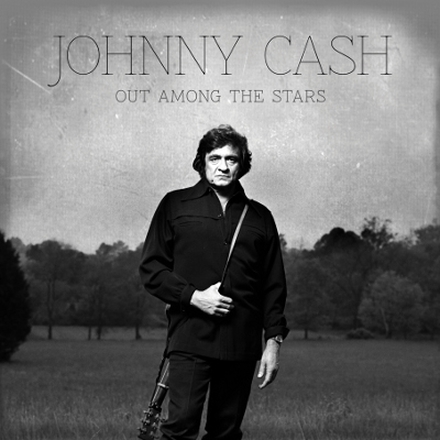 The recordings, which have never been released in any form, are not demos, outtakes or alternate versions. They remained in the vaults during the years Columbia Records released Johnny Cash's last albums for the label and were subsequently forgotten.
The tracklisting is:
Out Among The Stars
Baby Ride Easy - duet with June Carter Cash
She Used To Love Me A Lot
After All
I'm Movin' On - duet with Waylon Jennings
If I Told You Who It Was
Call Your Mother (written by Johnny Cash)
I Drove Her Out Of My Mind
Tennessee
Rock and Roll Shoes
Don't You Think It's Come Our Time - duet with June Carter Cash
I Came To Believe (written by Johnny Cash)