Love/Hate has launched "Coola Boola" Santa Hats to raise funds for charity this Christmas.
The brainchild of the Love/Hate team, and commissioned by Love/Hate producers and RTÉ, the blue santa hats aim to raise money for the Peter McVerry Trust and Sport Against Racism Ireland (SARI).
All profits from the hats, which will be sold at major retail outlets, will go directly to these two charities.
Peter Coonan, who plays Fran in Love/Hate and made the "Coola boola" phrase famous, said of the initiative: "I'm delighted to be involved in raising money for both of these fantastic charities, which are really worthy causes, and hope all Love/Hate fans support both the Peter McVerry Trust and SARI and have a Coola Boola Christmas!"
The Peter McVerry Trust was established in 1983 to tackle homelessness, drug misuse and social disadvantage while SARI is an anti-racism NGO, which promotes and supports cultural integration and social inclusion through sport.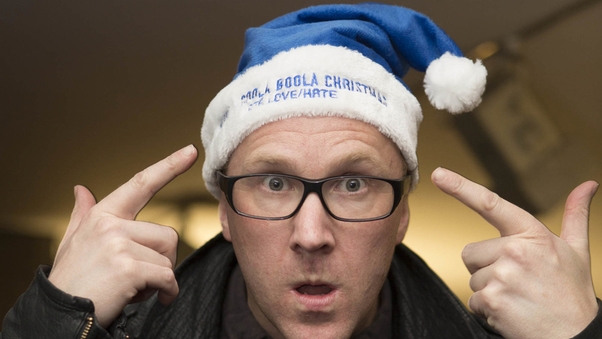 Jason Byrne wearing a Coola Boola Santa Hat
Fr. Peter McVerry said. "I'd like to thank Love/Hate for choosing to support our work with homeless youths. The money raised from this initiative will help Peter McVerry Trust provide emergency cold weather accommodation to rough sleepers during the Cold Weather Initiative which is running until March 2014."
Peter Ogden of SARI commented: "We are absolutely delighted to have the support of Love/Hate. To be associated with the best Irish TV drama of all time is a great honour and will help spread the word about SARI's work in promoting intercultural dialogue and celebrating cultural diversity".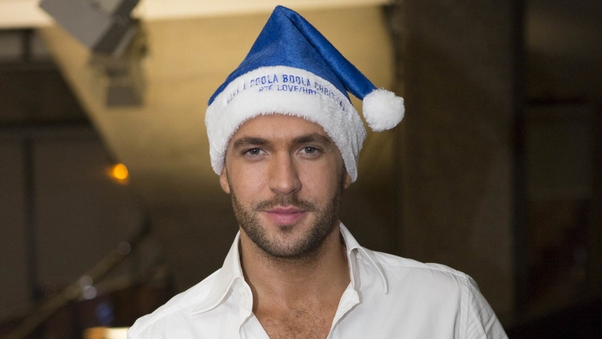 Shayne Ward Sporting his Santa Hat
The hats, which cost €4 each, are available in all Tesco stores, Golden Discs and Easons nationwide.