Pharrell Williams has created the world's first ever 24-hour music video for his new single Happy.
The interactive video would take a full day to watch and has premiered on a site 24hoursofhappy.com which is dedicated to playing just the video.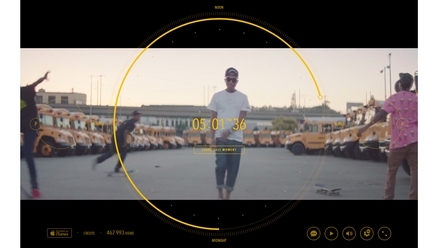 Viewers can fast-forward through the video by using an interactive clock face and the video features dozens of individuals dancing around the streets and their homes with sequences of Pharrell himself and some of his famous friends too. They can also share particular moments of the video to Twitter or Facebook.
Jamie Foxx, Kelly Osbourne, Jimmy Kimmel and Steve Carrell are among the stars to make appearances in the video which plays Pharrell's track Happy on a loop.