Morrissey is to release his live version of Lou Reed's 1972 classic Satellite of Love later this month in homage to the late Velvet Undergound singer and maverick solo artist.
Morrissey's version of the song was recorded live at The Chelsea Ballroom, the Cosmopolitan, Las Vegas on November 25, 2011.
Upon Lou Reed's passing, Morrissey said: "He has been there all of my life. He will always be pressed to my heart. Thank God for those, like Lou, who move within their own laws, otherwise imagine how dull the world would be."
Reed's Satellite Of Love appeared on his acclaimed 1972 album Transformer, which was co-produced by David Bowie and Spiders From Mars' guitarist and arranger, Mick Ronson who went on to produce Morrissey's 1992 album Your Arsenal.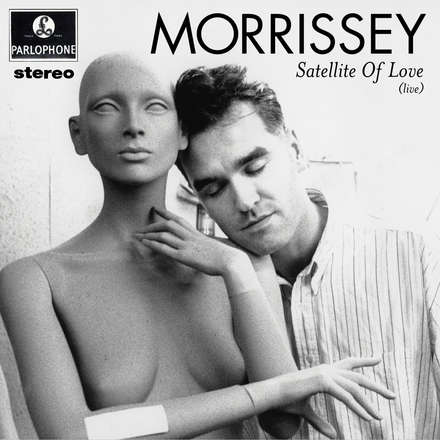 The digital download of Morrissey's Satellite of Love on November 29 will be followed in January by the release of Satellite Of Love (Live) 7" picture disc, 12" heavyweight vinyl and three-track digital downloads, all featuring You're Gonna Need Someone On Your Side from Your Arsenal and previously unreleased live tracks.
The Bravery, The Ukulele Orchestra of Great Britain, Porno for Pyros, and The Eurythmics have all previously covered the song.
U2 released their cover on the One singles in 1992. The band also featured the song on their Zoo TV tour when Bono sang it as a duet with a pre-recorded video image of Reed and, on a few occasions, with Reed in person.
Parlophone have also said more Morrissey news will be announced soon.