Popstar couple Zayn Malik and Perry Edwards have become proud parents to a kitten, which they named Prada.
One Direction's Zayn Malik and Little Mix's Perrie Edwards, who became engaged this summer, introduced their feline friend to their fans on the Little Mix's official Twitter page.
The couple captioned the snap: "Say hello to the new member of the family, Prada :) Perrie&Zayn".
Malik and Perrie, who are both 20, the uploaded a Vine video of Perrie cooing over the long-haired kitty.
They wrote: ''DespicableMeMoment She's so fluffy I'm gunna die! :D".
It's no surprise the Perrie chose to name the kitten Prada as she recently revealed she has penchant for high-end designer clothes.
She said: "I adore my Prada handbag. And I love my Louis Vuitton shoes.''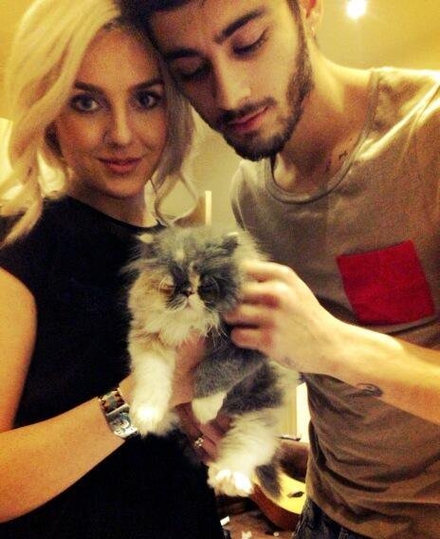 The Move singer has already invited her fellow Little Mixers Jesy Nelson, Leigh-Anne Pinnock and Jade Thirlwall to be her bridesmaids, even though she and the One Direction hunk have yet to set a date for the wedding.
She revealed: ''It's going to be a massive circus. I actually wanted to have quite a small wedding, but then all the girls in my family are desperate to come and would like to be bridesmaids too.
''I realise my wedding is every journalist's dream. It's going to be like the movie '27 Dresses' where the bride has like a billion bridesmaids.''
Watch Little Mix's video for their single Move:
RTÉ is not responsible for content on external websites