A new documentary tracing the Irish roots of the Gallagher brothers airs on TG4 tonight. Find out more here and check out our other viewing recommendations
Guth - Oasis, 9.30pm, TG4
How much do you really know about some of the biggest bands in the world? Guth is a six-part series documentary series looking at how Irish emigrants helped changed popular music. They may have left with little in their pockets but their hearts have been brimming with stories and songs from home.
Guth has looked at the music of Bing Crosby, John Lydon, Morrissey, Dusty Springfield and John Lennon. This week Oasis and the Gallagher brothers are getting the royal treatment. Born and raised in Manchester to Irish parents Peggy and Tommy, Liam and Noel's musical journey began long before they were born. Find out more tonight.
Oi Ginger! Reality Bites, 9.55pm, RTÉ Two
In this week's Reality Bites programme, stylist and fashion journalist Angela Scanlon, delves deep into one of Ireland's best known features – our red hair! As a natural red head, Angela reveals the highs and lows of growing up with this striking feature and reveals how only one per cent of the world's population have red hair.
Ireland has a much higher percentage of red hairs with over ten per cent and only the Scots have a higher proportion – so it really is something to be celebrated. So why isn't it? The presenter explores why there is so much prejudice against those with the 'ginger gene' and why on the one hand it is unacceptable to discriminate on someone's skin colour but all of those taboos go out the window when it comes to hair colour. Plus despite red heads having a reputation as hot tempered and passionate, research shows that red heads are least likely to be chatted up so Angela decides to put this to the test on a night out and brings us along to see how it all goes!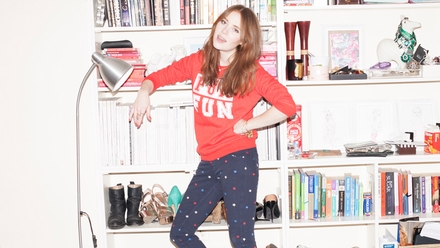 EY Entrepreneur of the Year, 10.50pm, RTÉ One
In the final of this year's EY Entrepreneur of the Year Awards, former Prime Time co-presenters Miriam O'Callaghan and Mark Little reunite to host the business awards. Over the past four weeks viewers have had the chance to follow the finalists, to listen to their personal stories and to learn more about their businesses before the winners are announced tonight. The 24 finalists come from a range of sectors in financial services, technology, agriculture and manufacturing and together they employ over 6,000 people and generate revenues of over €1 billion. Three winners will be announced from three different categories before the overall winner is revealed this evening.