A new documentary following five TDs on their daily business; Damo and Ivor comes to an end; and a film about crusading Russian refusniks Pussy Riot. Here's our telly picks for October 21st.
Looking After No.1, RTÉ One, 9.35pm
This new documentary follows five members of the Oireachtas to gauge the country's temperature mid-term through the current Dáil. Irish TDs in 2013 still forge a unique and intimate relationship with local constituents and their issues. Whether its hospital waiting lists, anti-social behaviour or housing repairs, it seems a TD's door is always open. Looking After No.1 sees five members of the Oireachtas travel from Dublin to Kerry, Mayo to Limerick. Our TDs are Limerick TD and former minister, Willie O'Dea (FF); New Mayo TD, Michelle Mulherin (FG) from Ballina town in Co. Mayo; Dublin TDs John Lyons (LAB) and Aengus Ó Snodaigh (SF); and Independent Kerry TD Michael Healy-Rae.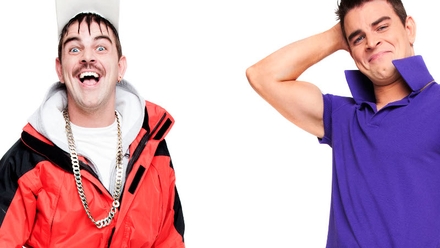 Can the bromance really be over?
Damo and Ivor, RTÉ Two, 10.00pm
Sob! Tonight is the last episode of star-crossed long lost brothers Damo and Ivor. Tonight, they plan a surprise party for Grano and all is going great until Spuddy puts his foot in it and reveals the real reason why Damo was searching for Ivor. A heartbroken Ivor fleas the house, but when he gets himself into some serious trouble he returns to Damo and Grano's house to discover she's been taken ill and only he can save the day. Like we say, sob!
Storyville: Pussy Riot – a Punk Prayer, BBC Four, 10.00pm
This Sundance-award-winning Storyville documentary tells the compelling story of how a group of young, feminist punk rockers, known as Pussy Riot, captured the world's attention by protesting against Putin's Russia. Through first-hand interviews with band members, their families and the defence team, and exclusive footage of the trial, Storyville highlights the forces that transformed these women from playful political activists to modern-day icons. In early 2012, members of the collective donned their colourful trademark balaclavas and participated in a 40-second 'punk prayer protest' on the altar of Moscow's Cathedral. Once arrested, Nadia, Masha and Katia were accused of religious hatred in a trial that triggered protests and arrests in Russia and caused uproar around the world.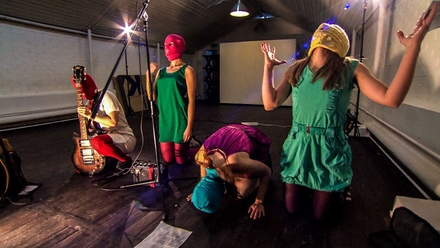 More than a miaow
Alan Corr