The Royal Moscow Ballet arrived in Ireland yesterday and spent some time with Sara Chester School of Dance in Limerick.
The ballet group took some time out of their rehearsal schedule to show local children a plié or two ahead of their performance of Cinderella tonight.
After sell-out performances across Ireland last year, The Royal Moscow Ballet are bringing Cinderella to Ireland for the first time and they will perform in UCH Limerick tonight, The Helix in Dublin on Saturday and in Cork Opera House on Sunday.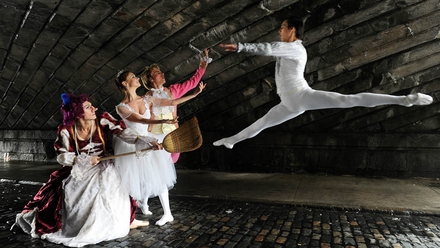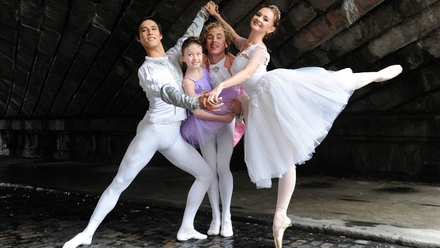 Prince Charming, Cinderella and Cinderella's dance teacher with a young girl from Sara Chester School of Dance.