Man Down is the new Channel 4 comedy series at 9.30pm starring Greg Davies from The Inbetweeners as a teacher down on his luck. (Davies has written it too, so it's very much his vehicle.) Rik Mayall, Deirdre Mullins and Mike Wozniak also star.
In Piers Morgan's Life Stories (9.00pm ITV) the subject is Julian Clary. Meanwhile, Unreported World: China Brides (7.30pm, Channel 4) features Marcel Theroux - Louis' brother - who meets lonely hearts and unwanted bachelors in China.
Man Down, Channel 4 9.30pm
Greg Davies, stand-up comedian - and Mr Gilbert in The Inbetweeners - writes and stars as a hapless teacher called Dan in this new comedy series. Róisín Conaty, Rik Mayall, Deirdre Mullins, Mike Wozniak, Gwyneth Powell and Jeany Spark also star. Dan's world is imploding: his girlfriend Naomi (Mullins) can't cope with his inability to navigate simple tasks. His best friends are Jo (Conaty), who has a rather loose grasp on reality, and Brian (Wozniak), a straight-laced financial adviser, flummoxed by the idiocy of his two friends. In Dan's listless teaching career he teaches a version of the same lesson every day. His only highlight is flirting with headmistress Miss Lipsey (Spark), who views him with a mixture of pity and despair.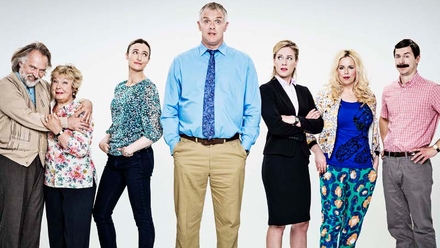 Piers Morgan's Life Stories, 9.00pm ITV
Julian Clary joins Piers Morgan to talk about his life and career with all the candour you would expect. The comedian reveals that he once considered taking his own life and talks about making a famously controversial joke, on live television, at the expense of former Chancellor of the Exchequer, Norman Lamont. Julian also tells Piers about relationships - which include a love affair with a woman - and opens up about how he juggled his career with caring for his boyfriend, Christopher, who died of an AIDS related illness.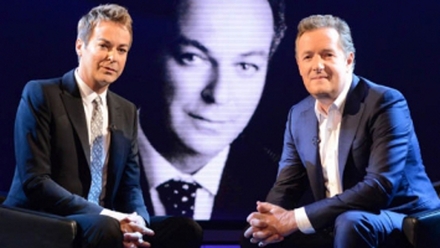 Unreported World: China Brides, 7.30pm Channel 4
Reporter Marcel Theroux and director Frankie Fathers join some of China's many millions of male lonely hearts in their search for a wife, and meet some of the 'Love Hunters' working to find them an ideal bride. Modern China is a place of extraordinary inequality, including in the love lives of its citizens. Marcel Theroux meets two people who represent the contrasting paths to love. Li Dongmin is 39, and desperate to find a wife. He epitomises the plight of China's unwanted bachelors; the men who, thanks to the one-child policy, face a lifetime alone. Dongmin is a migrant labourer from a tiny village 1000 miles from Beijing. He works as a cook in the capital, and sleeps in a dormitory to save money for a new house back home. To the parents of potential brides he's too poor. And there's a deeper reason for his failure to find a wife: the huge surplus of unmarried men in China.