There's another double bill of CSI on RTÉ Two, Stephen Fry concludes his gay global guide on BBC Two, while the fire-fighting drama Chicago Fire returns to Sky Living.
CSI, 9.55pm, RTÉ Two
Another double bill begins with the team called in to investigate a triple murder. The team find a six-year-old girl at the crime scene, determining that the girl's uncle is a victim and her mother is missing. Later, Hodges' fiancee cosies up to a male companion in a mudbath during a team-building weekend - until a man's body floats to the surface. The bath is drained and the murder victim is identified as someone who worked for a giant pharmaceuticals firm.
Stephen Fry Out There, 9.00pm, BBC Two
The effortlessly erudite Stephen Fry concludes his examination of the lives of gay people across the globe. He visits Brazil to see the effects of a violent backlash triggered by equality legislation, while in Russia he explores how gay rights are being constantly eroded by the combination of a conservative government and the Russian Orthodox Church. In India, he discovers a country that is drawing on Hindu traditions to forge a more positive way forward for its gay citizens.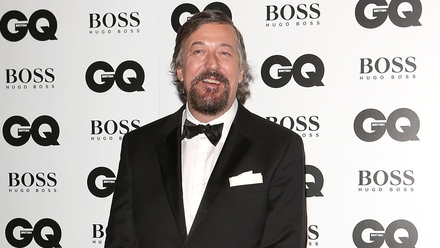 Chicago Fire, 8.00pm, Sky Living
This enjoyably undemanding ensemble show returns for a second season. Casey is back at work following his wife's horrific death, while Severide struggles to adjust to life as a father - and an arsonist with a mysterious vendetta only adds to his problems. The rest of the team feels the heat from a financial consultant tasked with monitoring the brigade's performance and budget. Michelle Forbes (who was brilliant in the US version of The Killing) joins the cast.